Flash Wireless Helps You Protect Your Investment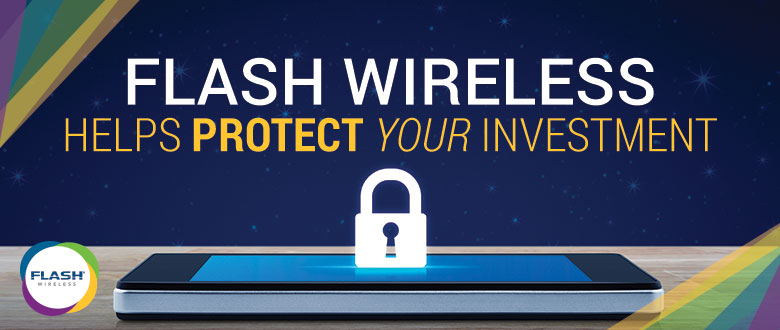 Got a cool new phone? Sweet! But do you have a plan in case: you drop it…it falls in the pool.. …your kids break it…the dog eats it…the list goes on! Don't even sweat it. At Flash Wireless, we've got your back, with a ProtectCELL Comprehensive Mobile Protection plan from Fortegra. For any reason or no reason at all, your mobile devices are completely protected.
ProtectCELL Comprehensive not only covers your new device, but it can also help keep your data safe, thanks to ProtectCELL's SafeStore data security app. You'll also get 50 GB of cloud storage, on up to 10 devices, to keep all your important files backed up. Plus, with a ProtectCELL plan, you'll enjoy Fortegra's 'No Hassle' customer experience, keeping you connected and on the go!
Click here to see how Flash Wireless and Fortegra can help keep your investment protected!
Benefits of a ProtectCell Plan:
Comprehensive Protection
– Protection from anything and everything including physical damage, liquid damage, mechanical failure, etc.
– 30-day money back guarantee
– Transferable to your new device
Cloud Back-Up
– 50GB of shareable storage
– Store contacts, photos, videos, and music
– Back-up text messages
– Automatic and manual backup available
Mobile Security
– Remotely locate and lock a missing device
– Sound an alarm, wipe data, and photo capture culprits
– Create SafeZones and track devices in real time
– Detect, filter, and block malicious WiFi networks
---
Share this:
---
---