Come up short for Long Beach? Here's how to bounce back for Charlotte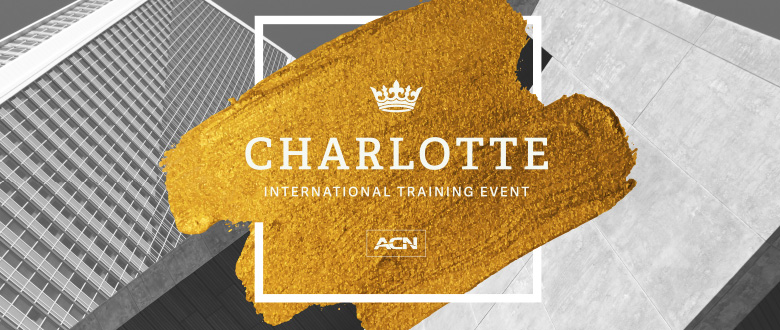 The IBO life: It's rewarding. But it isn't easy.
It's no secret about the magic that happens at International Training. ACN's top producers have overcome odds. They've found their way to training long before they could reap the rewards of their hard work. They often went on faith and whatever funds they could manage.
We know you have that ACN spirit - or you wouldn't be an IBO.
Sometimes, things get in the way. The plan doesn't pan out, and you go to the next. A crumpled expectation here and a miscalculation there, and you're scrambling. Even ACN's eventual stars know that feeling.
Here are tips from your mentors, champions from within your ACN family. Dedicate yourself to following them. Make your way to the next International Training Event!
1. Go back to school
Not like actual school. But become a scholar. First stop: Bundles training, on ACN Compass. Why? Bundles are a big thing. Download all the training material you can from Compass. Learn all you can about Internet bundles and how to sell them.
GOAL: I will watch all this training material within a week (and keep a notebook!)
2. Return to roots, Phase 1 style
Go grassroots. It all starts with customer acquisition. Talk to people - in line at the store, at the park, at your favorite cafe. Pack your living room again. Tell prospects about your why. Mention that they can help you get to Charlotte for training that will help your business boom.
GOAL: I will get 10 customers in two weeks and become ETT.
3. Bet on yourself
Nothing spurs us toward our goals like a promise. By Week 3, make that commitment. Register for Charlotte. It's the ultimate affirmation of what you WILL do. You're on your way. You've committed to learning and customer acquisition … what can stop you now?
GOAL: I will estimate travel costs. It doesn't have to be exact. I'll figure on the registration fee, gas/plane tickets, accommodations. I'll save a set amount each week and won't touch those funds! If I can surpass my goals, that's spending money for the trip.
4. More training? Yes, please
IBO education is never finished. Check out the guest flow on the ACN Compass app. Continue to pique interest daily, wherever you go. Peruse your contacts on the app. Reach out, for first exposure or second. Apply the learnings you get on the app in real time!
GOAL: I'll speak with at least 10 people today. I'll invest interest in them. I'll discover their why. I'll remember what I learned in training videos and develop my own style.
5. Plot your continued growth
The next four weeks, commit to bringing one new prospect every week to Weekly Training. You'll find your leaders here - and they might not be who you bring, but who they bring! Genuine interest. Constant piquing. Unending invitations. Sort and grow!
GOAL: I'll invite and confirm at least five second-time exposures to my local BOM. I'll invite first-time exposures to MY PBR and promote my local BOM.
There's a lot of work to do. But if you focus on these small victories, you'll move toward your goals. Recognize incremental gains: Gaining knowledge of services, making a commitment to register. Adding prospects one person at a time!
Your upline wants you to succeed, too. Reach out to them for advice. Not only have they been there, but they've also seen something in you that spurred them to add you to their team.
Buy in to the system. Next time those event emails start flowing in, you'll be on your way to being there instead of wishing you were. Good luck!
---
Share this:
---
---