#ACNWomenWinning: RVP Tonya Anderson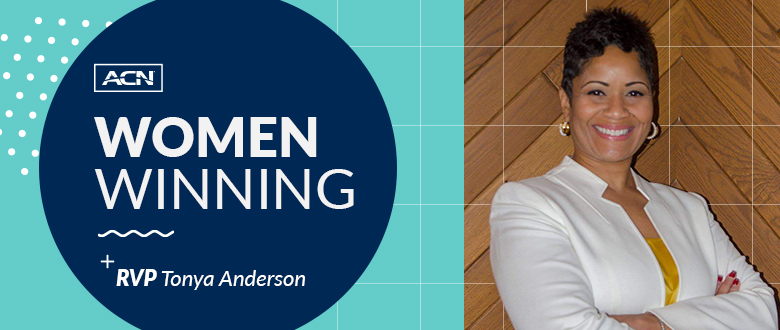 After 23 years in ACN, Tonya Anderson is a cut above the rest
By Eli Pacheco
Before she even saw the ACN presentation, Tonya Anderson had an ACN question.
How do you get paid? she asked the customer piquing her at her salon. Tonya, a single mom then, had bigger vision. "I'd rather do that," Tonya said when presented with the ACN Opportunity.
Twenty-three years later Tonya has not stopped achieving. She and her husband Corey work closely together as RVP Platinums building their business- with an attitude of gratitude for the company that helped them reach them dreams.
It's a story that includes triumph over setbacks. It includes a love story (although, not at first.) And it continues today, with Tonya acting as a steward for the women's movement and dreams she's still chasing. Mostly, it's one of perseverance and a spirit you can't help but be drawn to.
"Without belief, people will not go the distance," Tonya says. "I was young and naive. I'd been a business owner prior to ACN. My mentor there had taught me the ropes."
Within 18 months of becoming an ACN IBO, Tonya stopped doing hair to pursue the ACN Opportunity full-time. She'd set an early goal: To advance far enough in ACN before her salon lease ended in 10 months.
"People I was working with could do it," Tonya says, "so I could, too."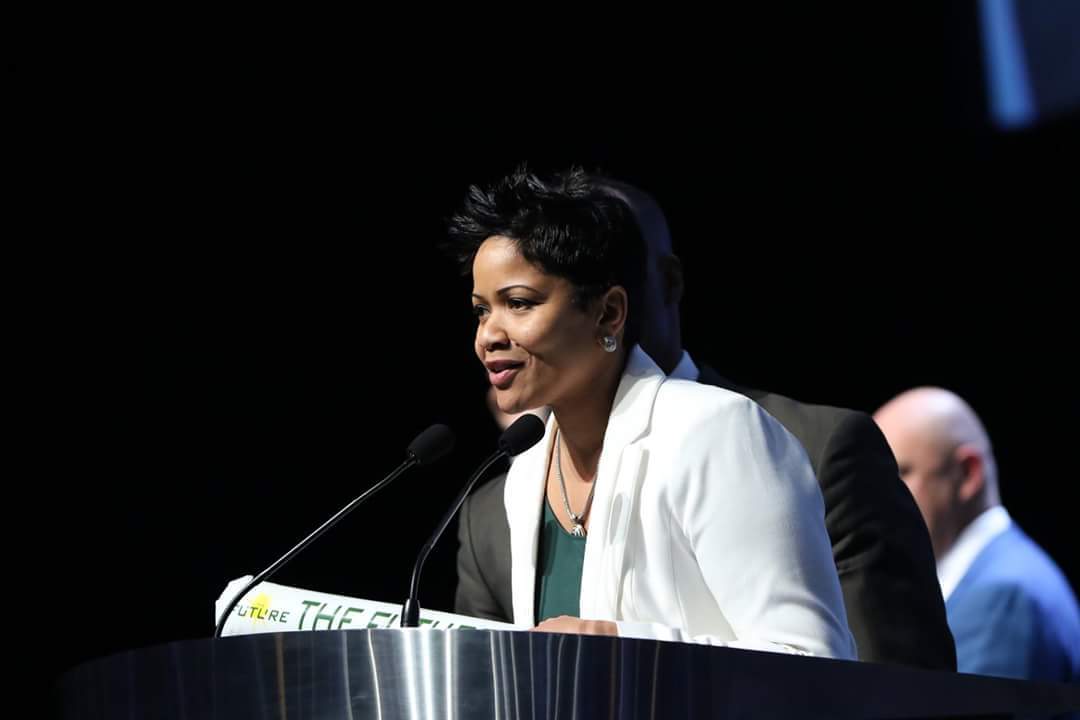 Building a life and a business
Now's a good time to tell you about a little love story in the middle that started out like something fresh off the Hallmark Channel. Spoiler alert: Tonya and Corey met in ACN and have been together 19 years now, building a life and a business.
 Corey and Tonya met in passing at a leadership meeting. Corey had recruited a man with family in Tonya's hometown, Milwaukee. This recruit asked Tonya to book Corey to come to Milwaukee for a meeting.
 "I had asked him to do a regional event, but he was always too busy," Tonya says. "He now had interest in Milwaukee. I booked the event, but we hadn't had a full conversation. I didn't like him at all. He seemed arrogant, full of it, and he knew he was good at what we do."
 She saw Corey sitting outside the airport, reading a book. "He looked peaceful," she admits. "He looked like a different Corey." They hugged and then it really got interesting. Kind of.
 "I had that Marcia Brady moment," Tonya says. "I saw fireworks."
 Corey got in Tonya's car and noticed a cassette. It was titled The Psychology of Winning. "Who told you about that?" He asked. "Nobody told me about that," Tonya said. (Don't you love the fire?) I get a catalog of self-improvement cassettes. No one else knows about that than you?"
When Corey's hotel room wasn't ready, she was stuck with him. Remember, she's had fireworks but is still apprehensive. She took him to see the beautiful Milwaukee lakefront.
 They walked on the pier - fishing is one of Corey's favorite pastimes - and talked about their lives and backgrounds. They got there at 11 a.m. They didn't leave until 5 p.m. "We hit it off at that point," Tonya says. That was Aug. 18, 2000. The day Tonya Anderson learned not to pre-judge.
 "We teach it," Tonya says. "He said he was divorced, and would probably never get married again. I told him, 'you never know, the woman of your dreams could be right under your nose.'"
 She called another RVP after that. "I asked him about this guy - give me the details," she says.
 "Her beauty and grace drew me to her," Corey says. "But I knew she was the one when we had been together for just weeks and I said to her, 'ACN is my main priority because of the goals I have set for my life, and my children; I hope you can handle that.'
 "And she said, 'I was going to ask you the same thing!' I knew she was the one!"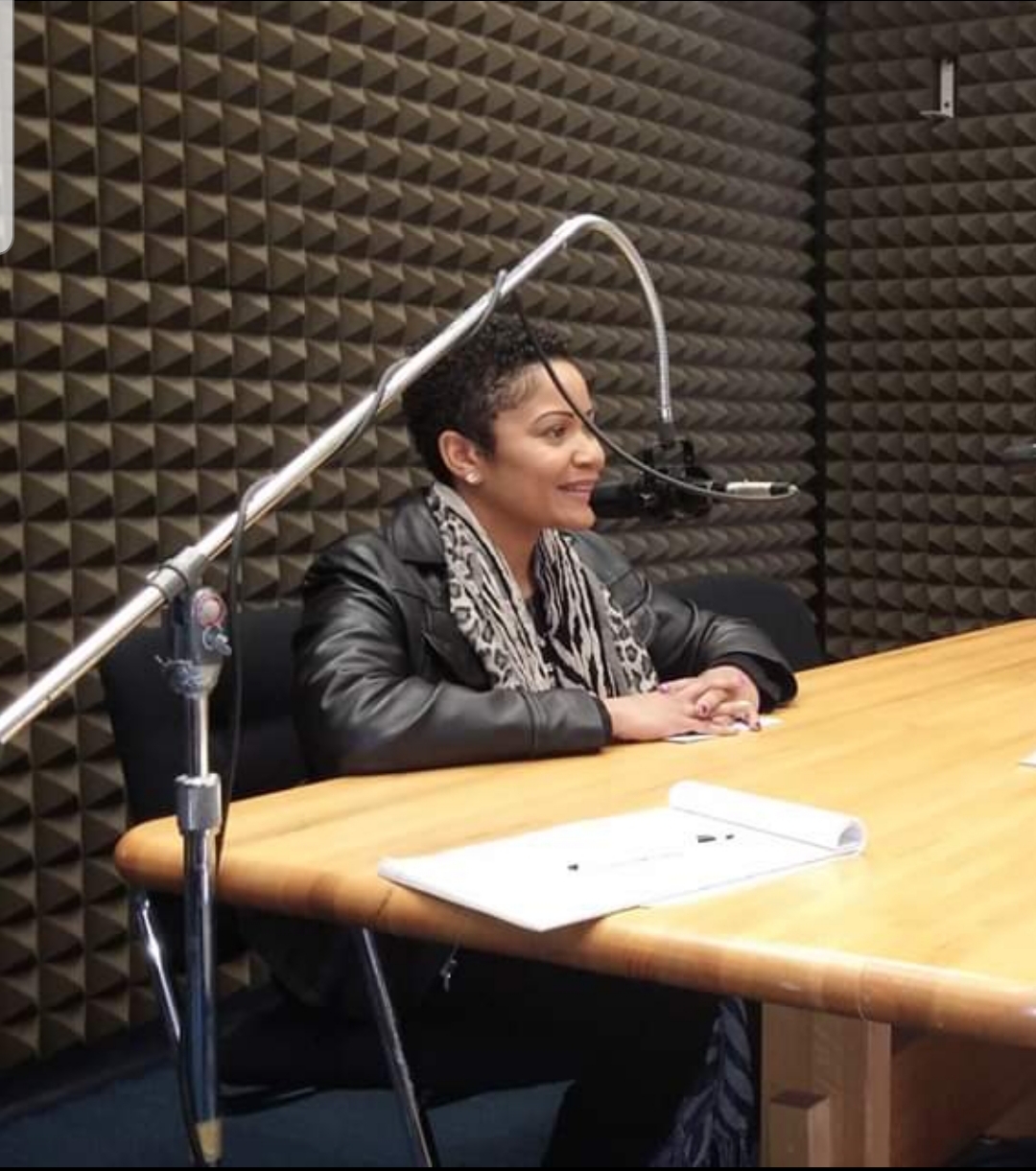 'When I grow up, I want to be just like her'
Elizabeth Browning is a top customer-getter and starry-eyed about Tonya. They met early in Elizabeth's career, at a PBR in 2010 Tonya conducted.
 "She was so sharp, so professional, I made up my mind that very day, 'when I grow up, I want to be just like her,' even though I'm more than twice her age!" says Elizabeth, age 82. "She is one of the most professional, kind and giving human beings I have ever met."
It's a common theme among those who've reached higher planes in ACN: Generosity and selflessness. They were pivot points for Tonya.
 "You realize it's impossible to create anything big if you're focused on yourself," she says. "When you are faced with things in yourself, when you look in the mirror and there are qualities you don't like, own that, embrace it. Start doing the work to change those things."  
She cites the "powerhouses of women in ACN" as inspiration, including Chanelle Burt ("she's creating a platform for women to have a voice, and that is amazing," she says) and Debbie Davis ("We're best of friends, and spend weekends at her home and planning trips together.")
Debbie holds Tonya in high regard, too.
"Tonya is what I would call a quiet giant," Debbie says. "She is a humble, servant leader and her impact on people is undeniable. She exudes a motherly love for her team, and it's that, combined with her strength, confidence, knowledge, experience and success that truly makes her a powerhouse leader!"
Chanelle Burt also had a great first impression of Tonya. She felt like someone Chanelle, who also worked hard for her place in ACN, could relate to.
"She's very down to earth and has a huge heart for helping people succeed in life...not just business," Chanelle says. "I could call her for advice before we even became the friends that we are."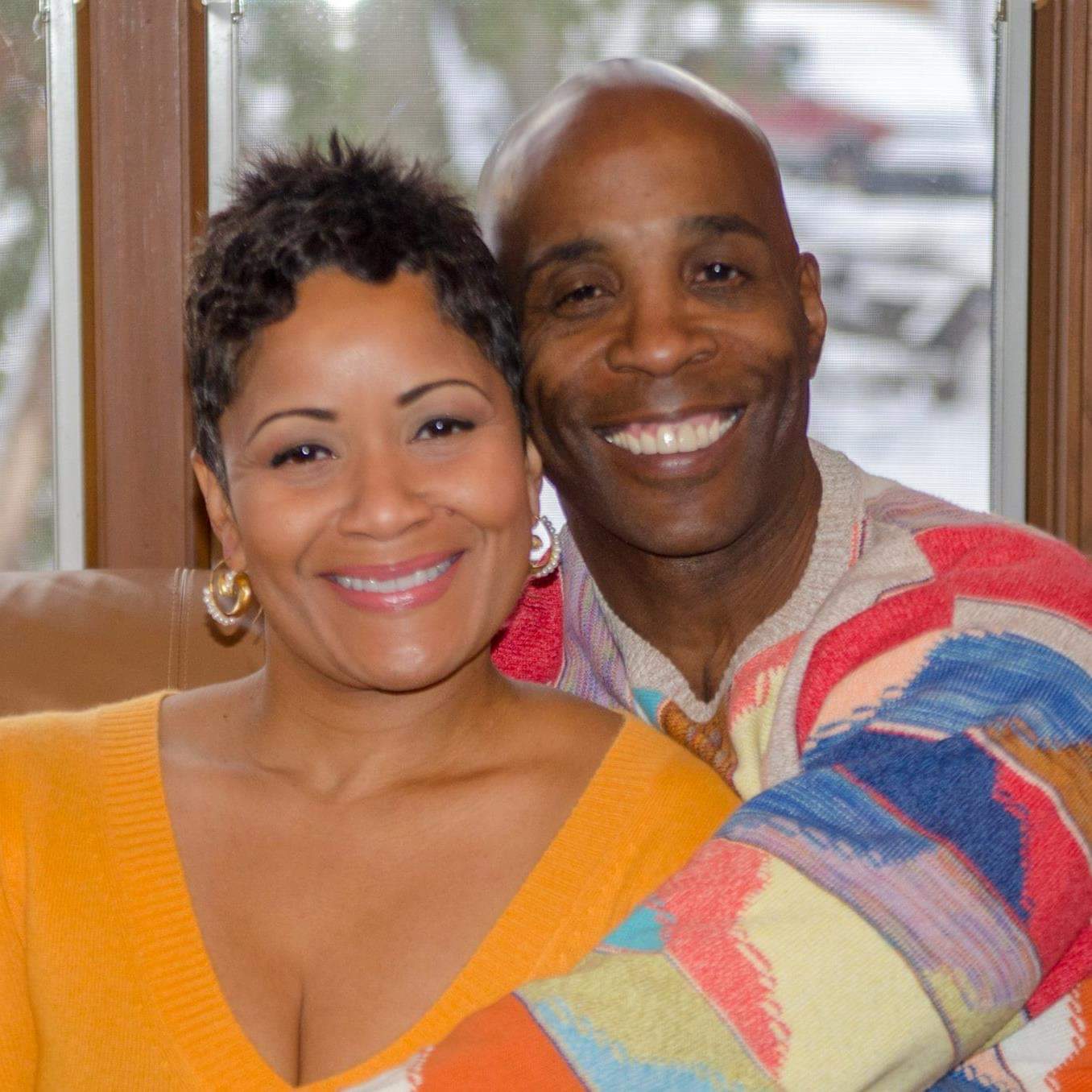 A safe place to live
When your business thrives and you're in that servant leadership mode, new dreams come to light. Tonya envisions building a community in which those with learning disabilities and Schizophrenia can live independently, but with access to amenities they need.
Tonya's son has a disability and suffers from Schizophrenia. Tonya's vision would be a safe haven for those with similar backgrounds, like a senior living community. "They'd have access to healthcare, entertainment, a hair salon and much more," she says. "It'd be a safe place to live."
Along the way, Tonya tries to steer her team in the spirit of the ACN Co-Founders she admires so much. She calls them "irreplaceable."
 "They give us such an incredible example of generosity, and we're forever grateful," she says.
"It's the vision of our team to create a world of professionals who are healthy, wealthy, charitable and free."
Many who know her consider Tonya an extension of that.
"Tonya gives great advice based on experience which impacts your life versus just your business," Chanelle Burt says. "She moves people into action to make little changes that make a big difference!"
"She has the ability to tell people what they NEED to hear rather than just what they WANT to hear," Debbie Davis says. "She truly cares and wants you to win big. She will make you think, inspire you, encourage you do things you never thought you were capable of and she can make you laugh till your sides hurt.
 "She adds value to your life just by knowing her."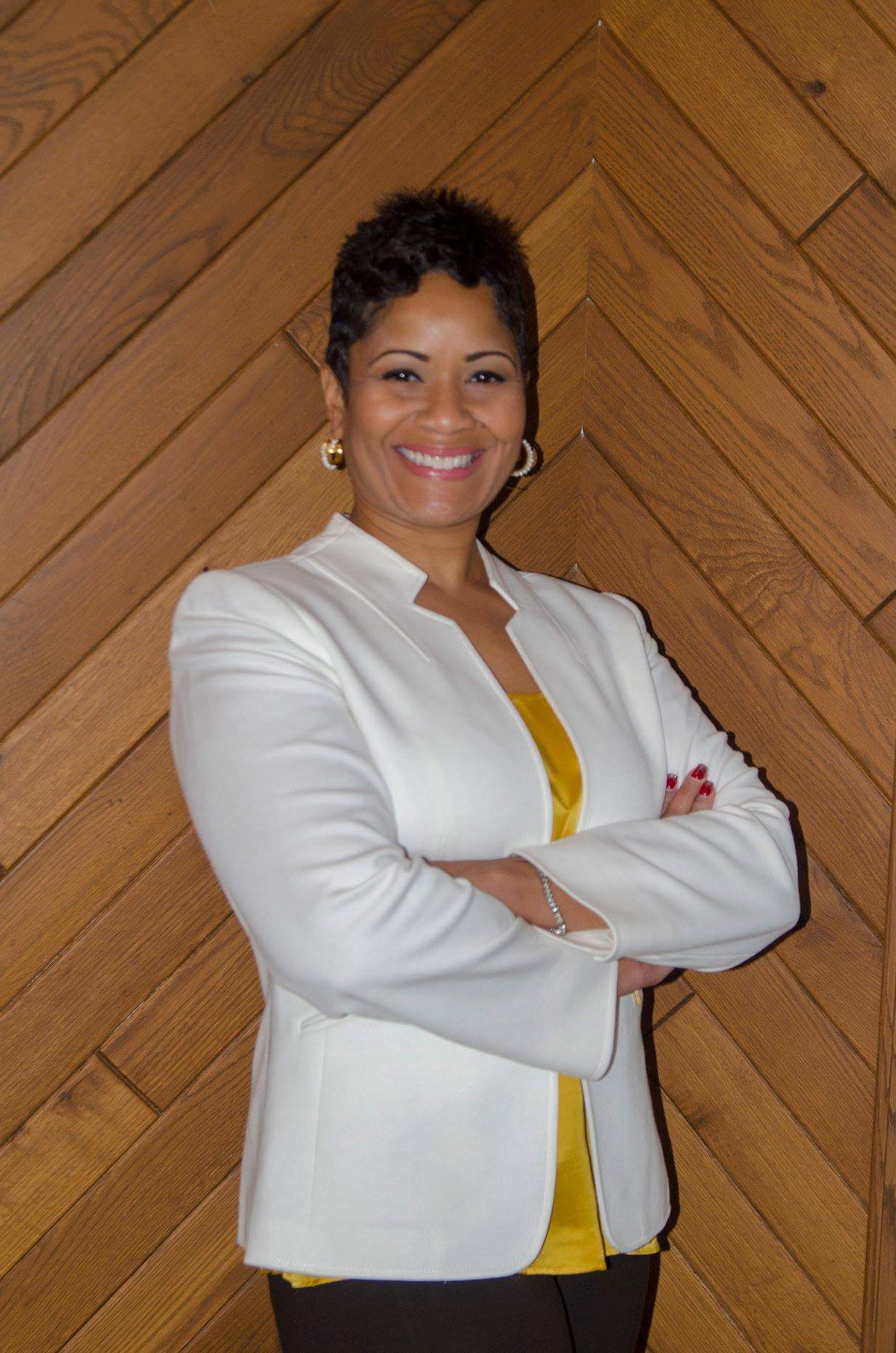 RVPs and SVPs (including Circle of Champions members) earn annual income achieved by fewer than 1% of ACN IBOs. Their success stories and earnings are extraordinary and not typical. Earnings as an ACN IBO are based solely upon the successful sale of products to customers and their usage of those products. Individuals will incur expenses in operating their ACN business, such as the sign-up fee and renewal fee, as well as other possible operating expenses. As with any business, earnings and success at ACN are not guaranteed but depend primarily on the individual's commitment, persistence and effort. Individuals may not earn income and may lose money as an IBO.
---
Share this:
---
---