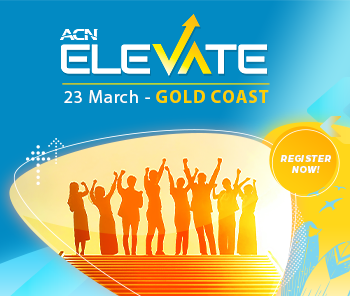 Curious about a home-based business opportunity that could transform your life? Want to know what makes the ACN Opportunity different from others? You've come to the right place.
ACN Events feature some of the most successful business owners in Asia Pacific and across the globe, sharing how you too can leverage the ACN Opportunity to shape the life you have always dreamed of.
Intrigued? Take a look at our upcoming events, and come and see for yourself if ACN is the opportunity you have been waiting for!
MOTIVATION
Come ready to be invigorated. Soak in the words of leaders and achievers who've navigated your same path successfully - and want you to find your way, too.
RECOGNITION
Come ready to celebrate. Hear the game plan, learnings, and advice from IBOs just like you who've risen to Regional Vice President. Elevate ideas that make anything possible at ACN.
NETWORKING
Come ready to communicate. Share ideas with those who've blazed the trail before you, and help inspire those just setting out on their journeys.
TRAINING
Come ready to grow. Your education never stops. Events bring ideas born in the field to IBOs like you, who add them to their processes and find even more success.