Who is ACN?
A Solid Foundation for Your Success
ACN began as a reseller of long distance services in the U.S., and over time has grown to offer all the essential services customers use in over 27 countries on a daily basis. ACN is the world's largest direct seller of telecommunications, energy and essential services for home and business, but more importantly, they have provided a vehicle for countless individuals to change their lives.
The ACN Co-Founders set the bar for what ACN would become - and remain long into the future. And those are the same principles that drive the company today, over two decades later; - integrity, solid business practices and a commitment to always putting the needs of the masses above the needs of themselves.
GREG PROVENZANO
ACN President and Co-Founder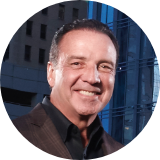 Greg Provenzano has a deep commitment to personal growth, and inspires others to work on their personal lives as hard as they work on their businesses. Greg is a leader and motivator to ACN's Independent Business Owners (IBOs). He shares the company's vision with them, as well as ways to improve their businesses and their lives. Greg communicates with Independent Business Owners (IBOs) daily, encouraging them and helping them stay focused on their goals. Read Greg's Blog.
ROBERT STEVANOVSKI
ACN Chairman and Co-Founder
Robert Stevanovski focuses on ACN's product portfolio. He makes sure the company is always providing the best services to its customers, and that the ACN home-based business is leading the direct-selling field in offering essential home and small business services. Robert consistently monitors ACN's portfolio, ensuring that the company stays on the cutting edge of technology and offers a balance of options for every customer's lifestyle.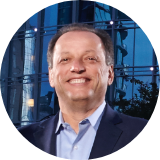 TONY CUPISZ
ACN Vice President and Co-Founder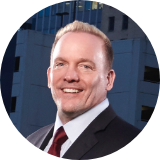 Tony Cupisz ensures that every Independent Business Owner who joins the business has the tools they need to excel, as long as they follow the proven business model. A natural coach with enthusiasm for direct selling, Tony shares the ACN vision with leaders throughout the world.
MIKE CUPISZ
ACN Vice President and Co-Founder
Mike Cupisz and his prowess at building relationships has helped ACN expand across 5 continents, and made it possible for those joining ACN to immediately create a global business. When he is not devoting his time to evaluating new countries for ACN's continued global expansion, Mike is meeting with ACN's international leaders to support them in their daily lives.