Millennials on the Move: Jason and Liz Tisdale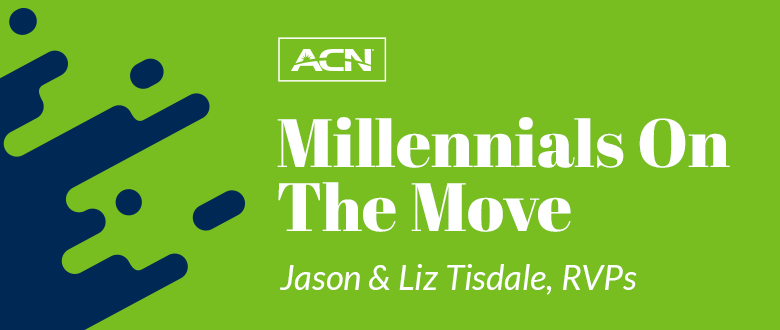 Meet this RVP super couple growing up in ACN
It might go down as the greatest ACN bonus ever.
Sold on the ACN Opportunity at 16 and registered as an IBO at 18, Jason Tisdale found something else transformative at an ACN meeting: His future wife.  "She caught my eye, so I tried to talk to her," Jason remembers.
His upline, Efrain Tejada, proposed a deal: Hit ETL, and he'd get Liz to have dinner with him.
Mission accomplished. Now, the Tisdales, who hit RVP at age 24, are building their own ACN empire, and family. Back then, though ...
"He was showing off, trying to spark a conversation," Liz says. She remembers a less-refined Jason than today. We're talking white socks with dress shoes. But he had potential.
"He acted as if he was SVP early on," Liz says. "The maturity wasn't there fully, but his commitment was."
Jason was folding clothes at Kohl's, and enrolled at Cal State Fullerton. He watched Efrain work with Jason's parents, Hideko and Jack, on their business. So did Liz, already an ETL on the team, who previously sold popcorn in a movie theater.
"They weren't typical young kids," Hideko says. "They have crazy work ethics and are goal-oriented. They complement each other and that makes both of them stronger as a team."
They began dating six months after meeting. Six months after that, they married. The Phenom and The Beast, Efrain calls the super couple.
Jason - The Phenom - killed it on presentations, with a photographic memory and loads of charisma. Liz - The Beast - operated with uncanny resourcefulness.
"When she says she'll do something, it's game over," Efrain says. "She will not eat, sleep, or do anything until it's done. She becomes a missile."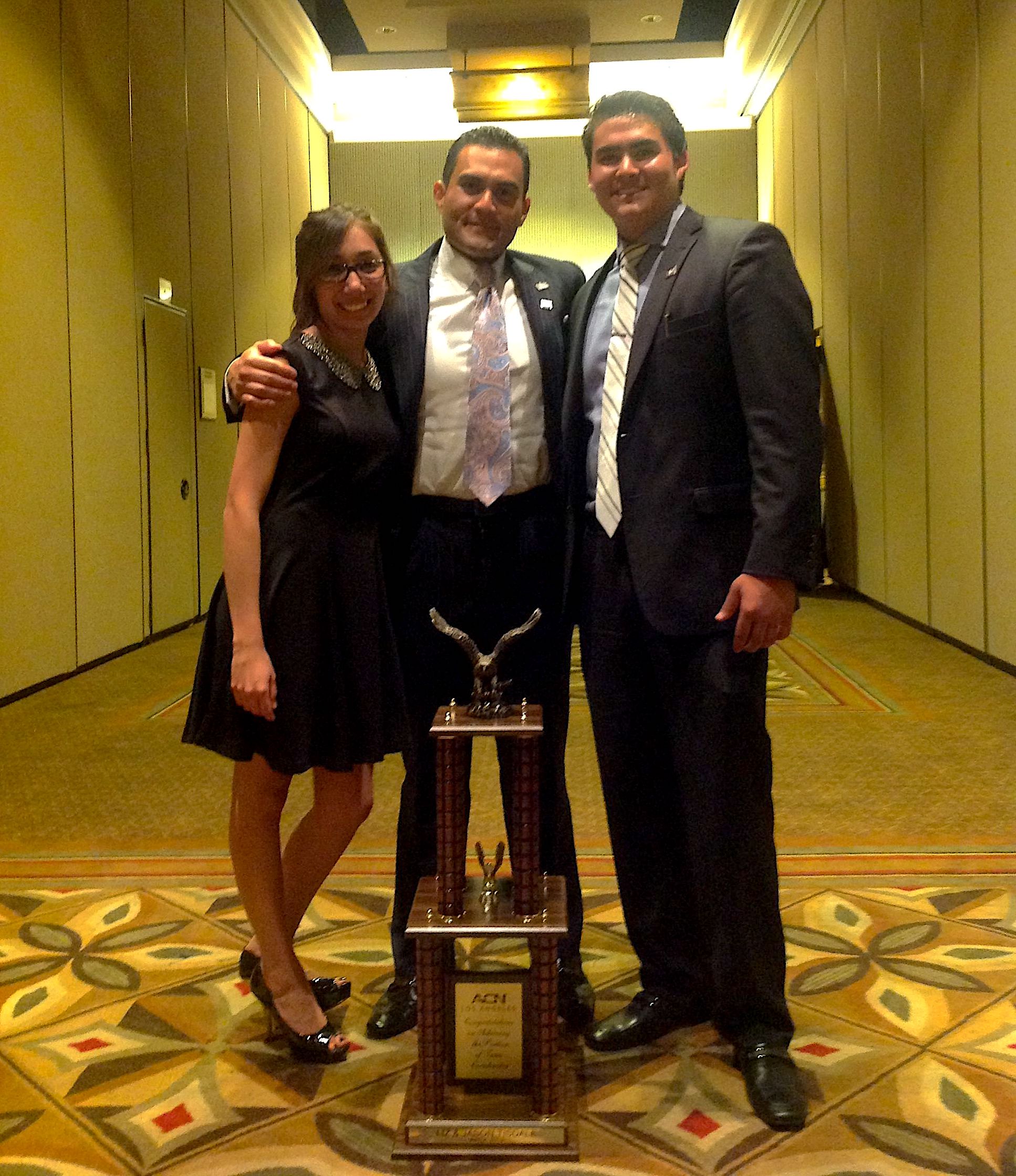 'Can you pick me up for the meeting?'
Liz's sister was invited to a business opportunity meeting. Liz begged to go but was dismissed as the annoying little sister. She offered to do housework for her mom in exchange for a ride. She didn't have a license until after she and Jason began dating.
"I had to ask people, 'would you like to make extra money?'" Liz says. "And also, 'Can you pick me up for the meeting?'"
Jason learned, grew, and met people. He also discovered it wasn't enough. "I thought going to every event was the way to win," Jason says. "But I was wrong."
He noticed leaders promoting events together, bringing people with them. "I remember when that shift happened in my mindset," Jason says. He brought more than 20 people to the next event. No IBOs. Guests only.
With a no-quit mindset, Jason steadily climbed the ranks. "We made that shift together," Jason says of his team.
Jason's first International Training went like many who struggle to get there. Piling at least 10 friends into a car. Crushing instant noodles and potato chips. Cramming floor space of one hotel room to sleep. Or, not sleep.
"We stayed up all night talking about our goals," Jason says. The vibe of an arena packed with ambition. Inspiration when Greg Provenzano takes the podium. Feeling ready to conquer the world.
"A switch went off," Jason says. "I knew what I wanted to do for the rest of my life."
No one in Jason's caravan that weekend remains in ACN today.
"Some people think this a get-rich-quick scheme," Jason says. "It takes hard work to be successful in ACN. Friends who didn't win saw me win. Now they understand it happened because I worked hard, despite the challenges."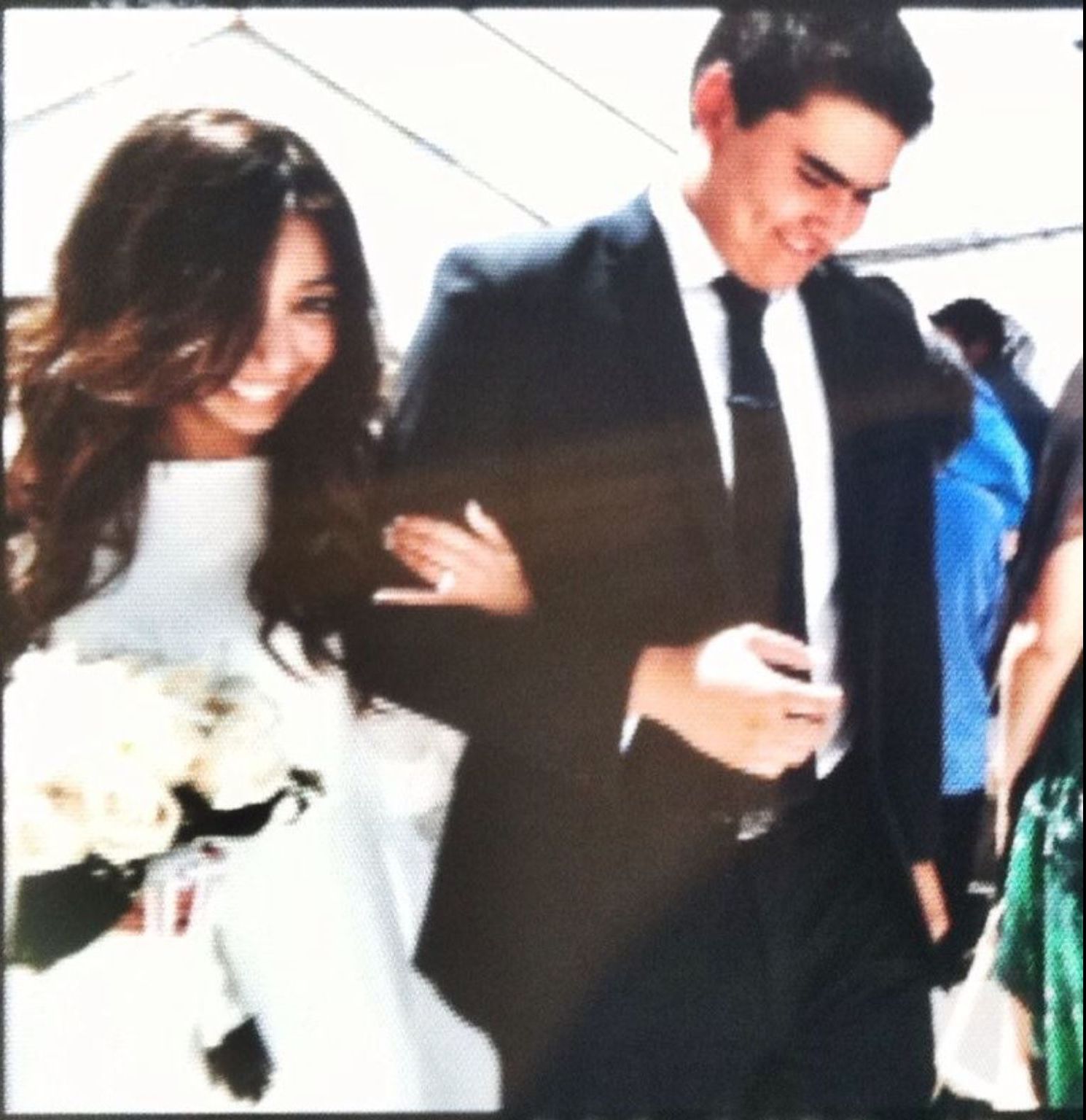 'They've changed my life'
The couple's professionalism impressed Iris Acosta and Marilyn Montez. "And by what they had accomplished at a young age," Iris says. Now, Iris and Marilyn are Regional Directors.
"They've changed my life," Marilyn says. "I have learned everything I know about ACN from them. I've learned how to be a better person because of their example."
The kid who showed up early to help set up at events - because he couldn't afford $5 for parking - was now hosting events. He and Liz were attracting their future leaders. They reconnected with old friends and helped change their lives, too.
"Even when we were kids, Jason didn't care what people thought," says Edwin Del Rosario. He's known Jason since seventh grade. "Whether it be chess, basketball, or school, he studied and became diligent and unrivaled at it."
Edwin saw the shift right away when the two crossed paths recently.
"The thing he's been growing, improving, and building diligence with was his being," says Edwin, now a Regional Director. "By the way he spoke, his vibe, his vision, and his confidence in everything he said, I was excited to follow him."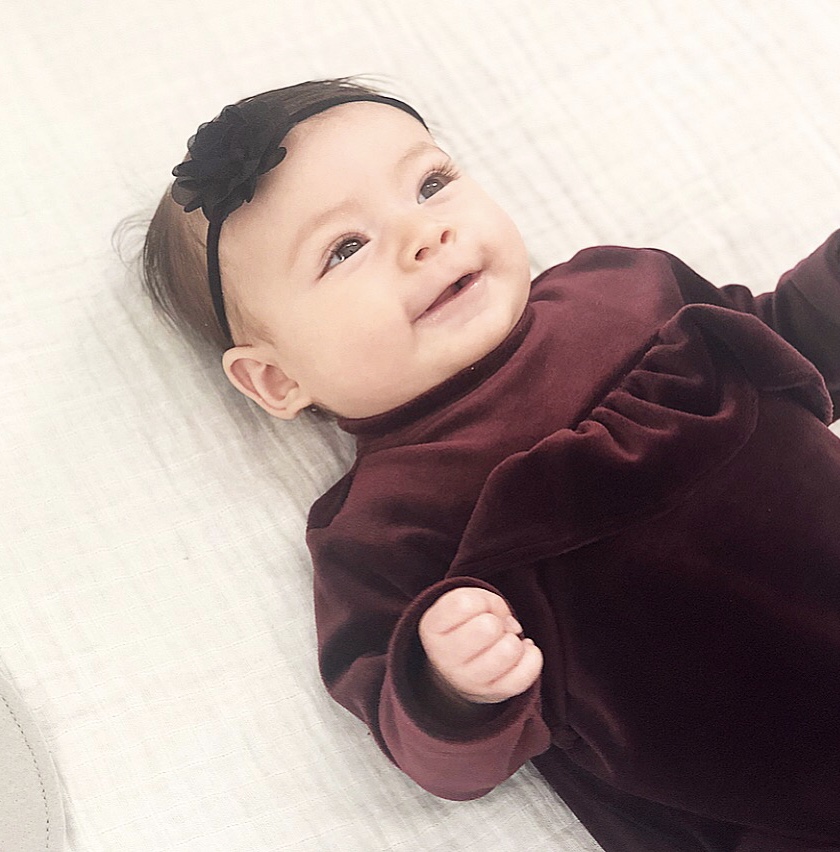 'Full-on mom mode'
Starting a family has changed the plan but hasn't stopped it. Liz devotes time to raising their 4-month-old daughter. "She went into full-on mom mode," Jason says.
"I can't imagine being a mom without having gone through the personal growth I have," Liz says. "I get to teach my daughter leadership, how to impact lives, take the high road."
They're building a house from blueprints they've created, and a team with an uncommon leadership trait: The ability to manage older IBOs.
"It's a way of being," Efrain says. "We talk about this on our team. Who are you being? When young people join ACN, who are they? Responsible? Or do they show up late? Jason shifted his ways of being to be a top producer."
They matured quicker than others and came in as clean slates.
"We had no baggage, no old ways of how things work," Liz says. "Our attitude was, 'tell me what to do and I'll go do it.'"
Jason sees an opportunity for Millennials in ACN. He cites their innovation, technological savvy and expectation to write their own stories. Now, he's the one the younger set wants to be like.
"I love to see new people win," Jason says. "You can see shifts that happen in them. They start to dream again. They can win if they work hard. It's humbling to show them that."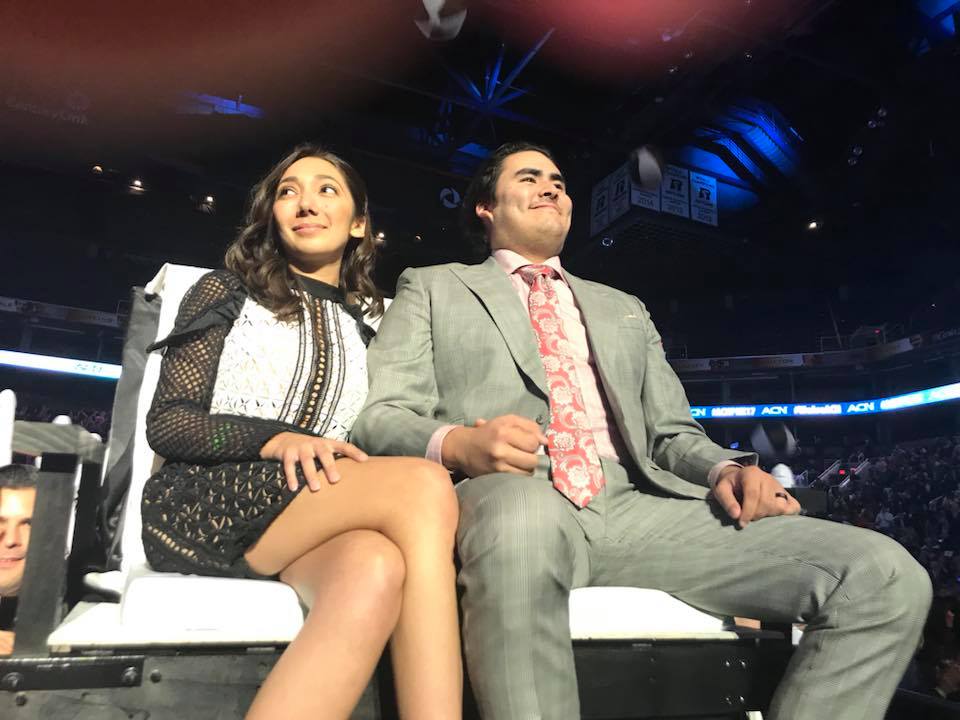 ---
RVPs and SVPs (including Circle of Champions members) earn annual income achieved by fewer than 1% of ACN IBOs. Their success stories and earnings are extraordinary and not typical.
Earnings as an ACN IBO are based solely upon the successful sale of products to customers and their usage of those products. Individuals will incur expenses in operating their ACN business, such as the sign-up fee and renewal fee, as well as other possible operating expenses.  As with any business, earnings and success at ACN are not guaranteed but depend primarily on the individual's commitment, persistence and effort. Individuals may not earn income and may lose money as an IBO.
---
Share this:
---
---