#ACNWomenWinning: Debbie Davis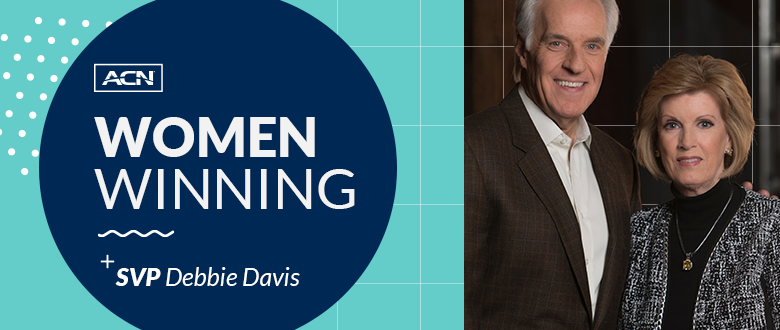 Thanks to an early shift in mindset, Debbie Davis has risen to the top
Once upon a time, Debbie Davis did what many moms have done to earn money. She tried network marketing. Four times.
"I failed horribly, miserably," Debbie says. "I never wanted to do it again."
If you're in ACN - or considering ACN - count your lucky stars she didn't give up. Few outside of the Co-Founders have been as vital to ACN's existence.
Twenty-six years ago, she wanted to stay home with the kids. Twenty-six years later, her kids have grown and ACN's gone global.
Through benign coincidences, four entrepreneurs navigated the choppy waters of direct selling. They couldn't find the right company that had all the ingredients they were looking for. So they created it. And Debbie Davis was with them from the start.
"I was fortunate to know the Co-Founders before they were Co-Founders," Debbie says. "It's because of what I knew about them, their history, integrity, and vision that I did it. I believed in my heart, that if they were the ones putting this together, it would be huge.  
"I didn't get in because I thought I could be successful, but because I was terrified at the thought of missing out on what they were going to create."
She took a deep breath and jumped in with both feet.
"I believed others could do this," Debbie says. "However, I never saw me, in a million years, becoming successful. In fact, my confidence was so low from so many failures under my belt that my original goal was to only make (extra money) so I could take my kids out to brunch every Sunday because I hate to cook.  
"Today I look at those failures as great stepping stones. I learned a ton from them."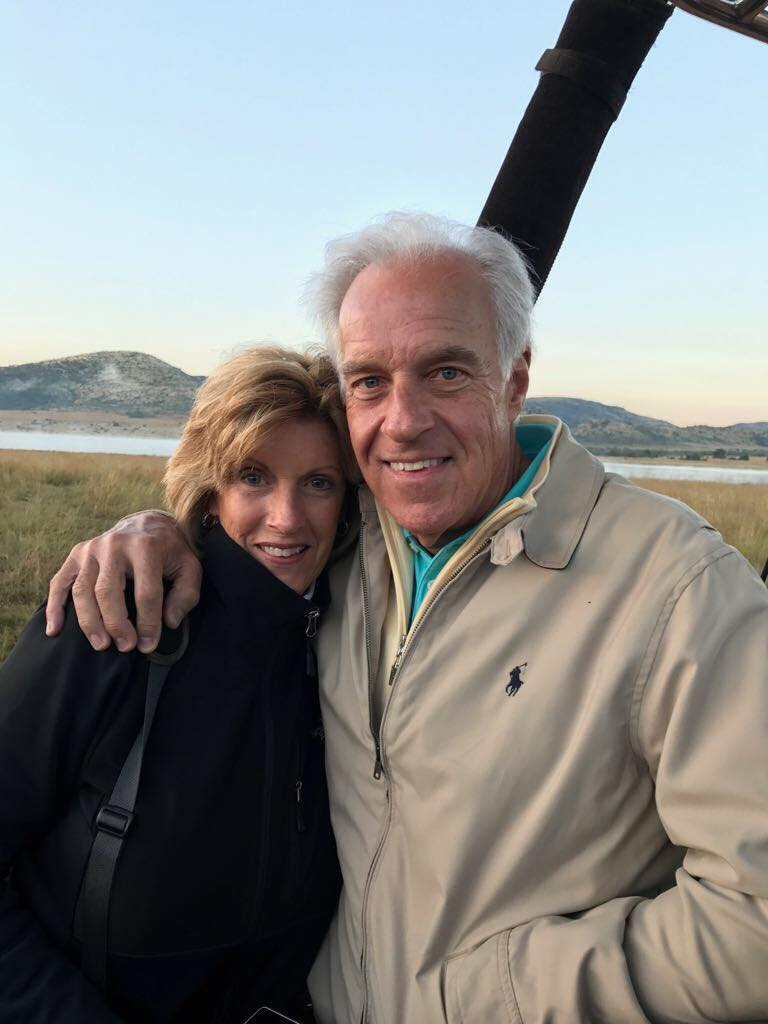 'You're supposed to be successful'
Debbie felt privileged - but prayed for guidance.
 "Between meeting and introducing Greg and Robert to Mike and Tony and so many untold stories, there's no doubt in my mind this was a God thing," Debbie says. But she asked God, was her role just to make this introduction, and that's it?
 She had no college degree. She had no business acumen outside shaky stints in direct marketing. Then …
 "The answer came to me loud and clear," Debbie says. "'NO, stupid! You're supposed to be successful and go to the top of the company so you can prove that what the Founders have been telling people is true.  That anyone can do this if you work hard."
 Co-Founder Mike Cupisz had already lit a fire under Debbie.
He envisioned Debbie as one of ACN's top leaders until he didn't one day. Maybe I'm wrong, Mike said. If you don't believe it,  you never will be. Debbie wanted Mike to be right.
"Everything changed when I made the decision to believe it," she says. "I had been sabotaging myself with negative self-talk. I made a conscious effort to change the way I was thinking. That along with a great worth ethic did it."
It took two years to get to the point of first believing but then knowing she could do this. Then one more year, to reach RVP. With one service, IBOs got a point for each customer back then. You could have only one customer per household with long-distance.
An RD needed five legs of IBOs with 200 points in each leg at that time. "On paper, it looked way harder," Debbie says. "But we didn't know what we didn't know."
All we had was the opportunity and vision of long term residual income on an average $16/month long distance phone bill as our only service.
Upfront monthly promotion and customer Bonuses?Please.
 "If they went back to that, everybody would quit," Debbie says with a laugh.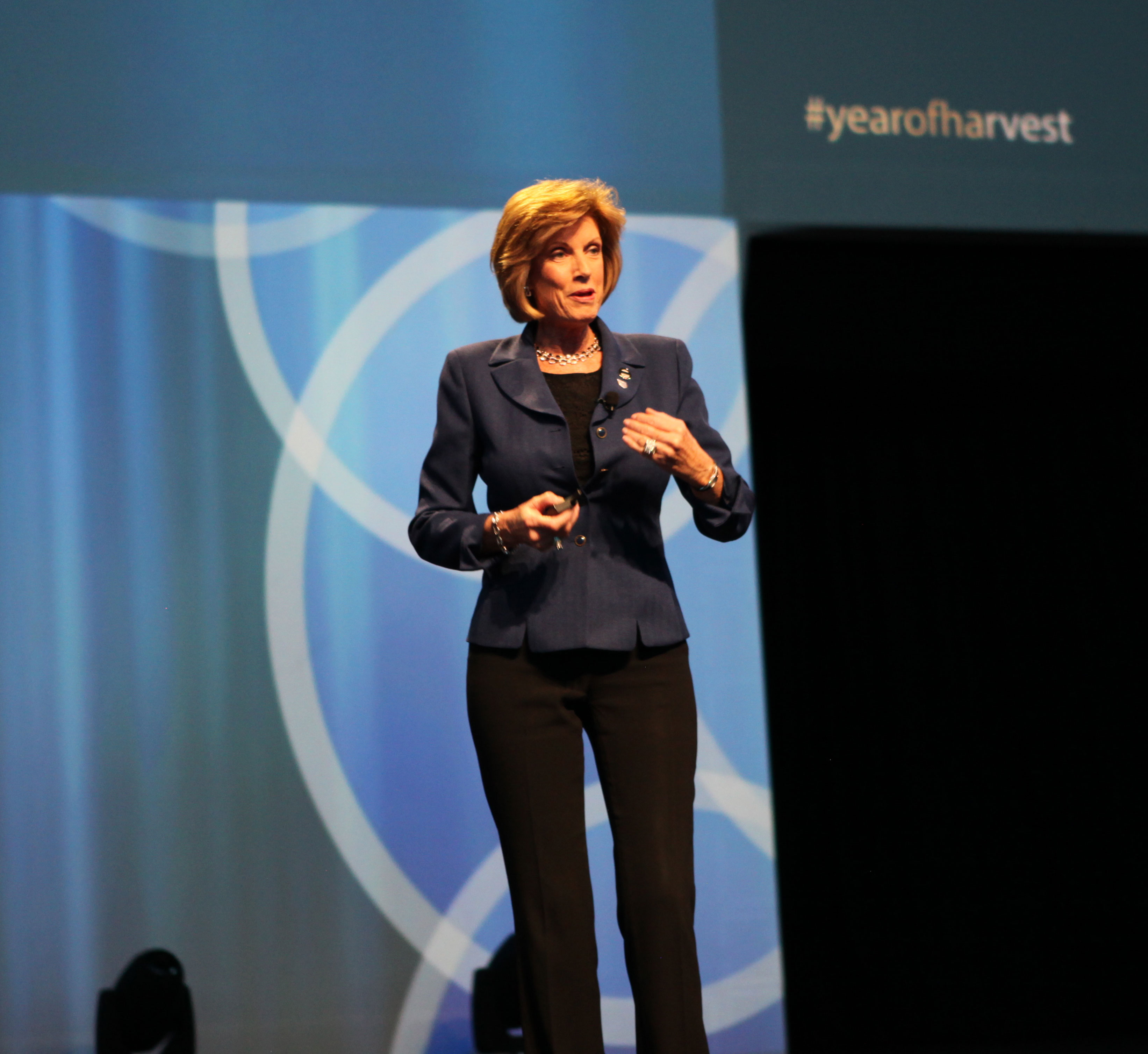 'An equal-opportunity opportunity'
After her promotion to RVP, women cornered Debbie in the bathroom with questions.
How did you hit RVP as a woman? they asked. What does being a woman have to do with it? she wondered.
"This is an equal-opportunity opportunity," Debbie says. "I had no college degree. I was a woman, a housewife and a Mom with no job. None of that mattered.  Being a woman is an issue only if we make it an issue."
Terri Matton is an RD from Windsor, Ontario. Her sister insisted they wait in a long line to speak with Debbie at Saturday training. "I couldn't believe how down-to-earth she was," Terri says of that first meeting.
Terri joined and couldn't wait to bring others in to train with Debbie. "She made me feel like I could do this business," Terri says.
"That has allowed me to see myself as a leader," she says. "To do the PBRs, the Saturday trainings. I will be an SVP in ACN thanks to the belief she had in me even before I believed in myself."
Taneisha Tucker began ACN shy but observant. Debbie implored her to push her outside of her comfort zone. She did - all the way to RD.
"You ever have an excuse for something, but before it even leaves your mouth, you stop because you know who you're dealing with?" Taneisha says. "Debbie says, 'you can make excuses or you can money, but unfortunately you can't do both.'"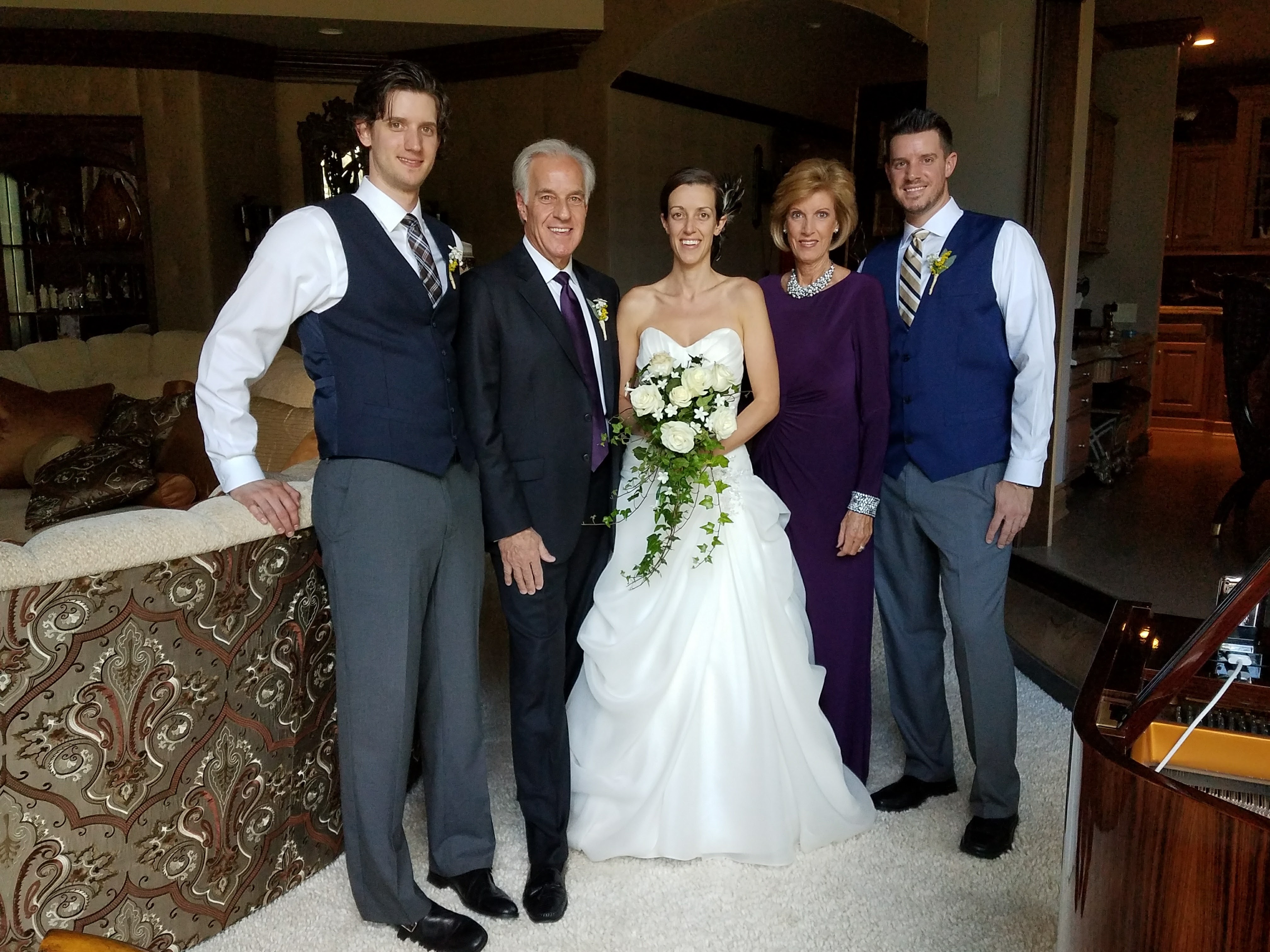 'Getting more people to the top'
Debbie likes to talk about what isn't at ACN. No boundaries, no limits, no labels. It resonates when she sees her downline walk the stage.
"I cried when I walked across the stage," Debbie says. "I cry harder when my team does. In ACN, it's about getting more people to the top. People have to want it, though."
SVP and fellow Circle of Champions member Danny Volonino wanted it. He showed up at an Applebee's around midnight to meet her. Danny said all she had to do was tell him what to do.
"She had my utter faith and trust right away," Danny says.
Debbie set the bar high: Get 25 customers and five business partners. Danny said he'd do it by tomorrow. Mind you, it's already midnight. "I didn't know any better," Danny says.
Danny called Debbie at 7 the next night with 18 customers and three partners. An achievement that is not typical of most IBOs. She didn't let on that it was a wonderful start. "I'm thankful for that," Danny says. "I wouldn't have been as driven if she had."
The Davises will take their entire family on a cruise to celebrate their 40th wedding anniversary this year. It's a much-deserved respite, but Debbie knows there's more to do. She wants to continue changing lives as her upline - the Co-Founders – continue to do.
"ACN is the company we are because of the Co-Founders' integrity, vision, and ethics," Debbie says. "People should have more confidence in the gentlemen who run the company than anyone else, including their Leaders."
Debbie's advice for IBOs
1-FOLLOW THE CO-FOUNDERS | They will be your biggest cheerleaders because they want you to win big and help others do the same.
2-DO THE WORK | One of my greatest blessings was not having an upline to do 3-way calls, do my PBRs, launches and help me get customers. If I had that,I believe there's no way on God's green earth I'd be where I am today because I would have used that as a crutch.  
3-OWN IT | It's easier to lean on someone than to take control of your business with the mindset that If it's going to be it's up to you. When you get to that point, you could jump out of a plane and land anywhere in the world and build a huge organization because you have confidence that you can do it all. It's tough to be fearless sometimes, but you can do it!
 4-DREAM BIG | Don't think about yourself in the middle of someone else's organization. Think of yourself at the top of your own and take control.
"Do what's uncomfortable to do until it isn't," Debbie says. "Close your eyes and jump. Follow your Dreams but don't let them limit you. God may have something planned way bigger than you could ever possibly imagine."

---
Earnings as an ACN IBO are based solely upon the successful sale of products to customers and their usage of those products. Individuals will incur expenses in operating their ACN business, such as the sign-up fee and renewal fee, as well as other possible operating expenses.  As with any business, earnings and success at ACN are not guaranteed but depend primarily on the individual's commitment, persistence and effort. Individuals may not earn income and may lose money as an IBO.
RVPs and SVPs (including Circle of Champions members) earn annual income achieved by fewer than 1% of ACN IBOs. Their success stories and earnings are extraordinary and not typical
---
Share this:
---
---