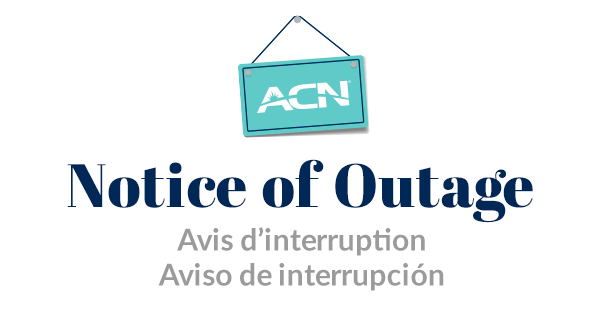 ---
Notice of Outage new page
We are experiencing an unexpected system interruption and are working to restore it as soon as possible. We expect to be back in service shortly and apologize for any inconvenience.
We appreciate your patience and understanding during this time.
---
Aviso de interrupción
Estamos experimentando una interrupción inesperada del sistema y estamos trabajando para restaurarlo lo antes posible. Esperamos volver a estar en servicio en breve y pedimos disculpas por las molestias.
Agradecemos tu paciencia y comprensión durante este tiempo.
---
Avis d'interruption
Nous subissons une interruption inattendue du système et nous nous efforçons de la restaurer dès que possible. Nous prévoyons que le service sera rétabli sous peu et nous nous excusons pour tout inconvénient.
Nous apprécions votre patience et votre compréhension pendant cette période.