Pair your DISH Receivers to Google Assistant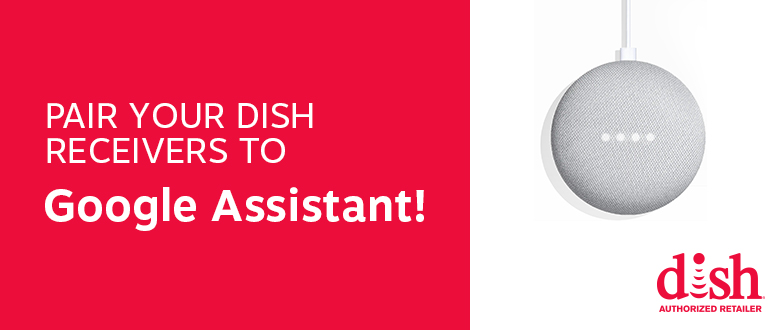 GOOGLE ASSISTANT INTEGRATION is now integrated with Hopper®, Joey®, and Wally® Receivers. Not only will Google Assistant allow hands-free voice control on receivers with the use of a Google Home device, but subscribers also have the option of using their smartphone, tablet, or compatible Android TV. Android phones have Google Assistant built in, and iPhone® users can download the Google Assistant App.
To pair your DISH receivers to the Google Assistant, follow the instructions in the Google Assistant settings on the Hopper and say what you want to do! The Google Assistant can turn on your Hopper, change the channel, search for content, launch applications, control volume, and pause/resume your content.
---
Share this:
---
---