Using Google Home Commands with the Nest Thermostat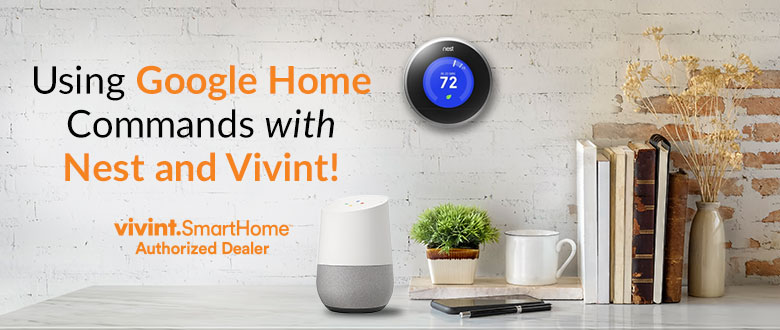 Google Home works with Nest thermostats to provide convenient temperature control in your home with the sound of your voice.
Connect Google Home with a Nest thermostat to adjust the temperature in your home with simple voice commands. With Google Home—or other Google Assistant enabled devices—you can just say, "Hey Google, make it cooler!" And voila! Your Nest thermostat will adjust to a cooler temperature without you having to leave the room to manually adjust it.
Google Assistant is a voice-controlled assistant that powers the actions Google Home can perform for you. Whenever you say "Hey, Google," Google Assistant comes to life, ready to listen and respond to your voice command.
Utilize Google Home commands with Nest Thermostat to:
– Adjust your home's temperature hands free to make it warmer or cooler.
– Raise or lower the temperature.
– Set the exact temperature.
– Turn the thermostat off.
Make a Nest Thermostat and Google Home part of a Smart Home
The ability to control the temperature and comfort level in your home is just the tip of the iceberg to the greater convenience and control you get when Google Home and Nest thermostat are included in a comprehensive smart home. This integration allows you to speak and your home listens.
Click here to discover why Nest and Vivint make a great pair, and help simplify your life!
---
Share this:
---
---