Unlimited Energy for One Flat Monthly Price!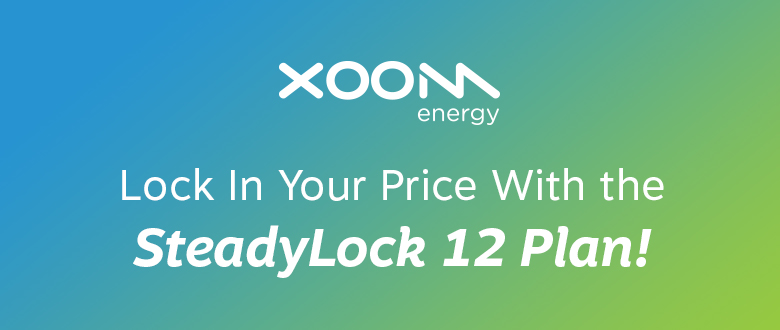 In today's fast-paced times, consumers are always looking for ways to simplify and put more certainty into their lives. Many Internet and wireless service providers offer unlimited plans for easier predictability. We know that high energy bills can leave customers frustrated, but now thanks to the SteadyLock 12 Plan, residential customers in Illinois, Ohio, New Jersey, and Pennsylvania can get UNLIMITED electricity or natural gas for one flat monthly price!
Why SteadyLock 12?
– Unlimited electricity or gas for one flat monthly price makes budgeting easier
– Pricing stability for 12 full months and peace of mind, regardless of the changes in season or the unpredictability of the weather
Click here to learn more about the XOOM Energy SteadyLock 12 Plan!
*Available in select markets to qualifying residential customers. Pricing varies by state and market. Price only applies to the supply portion of the customer's bill. For complete details, visit acn.xoomenergy.com.
---
Share this:
---
---