Greg Provenzano Addresses the COVID-19 Impact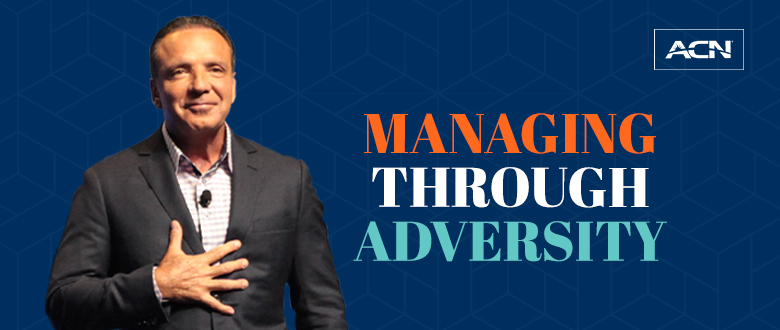 A Message from Greg Provenzano


Many of you are adapting to the recent Coronavirus social-distancing restrictions by making the best use of technology and video conferencing to prospect and present online. At corporate, we're doing our part. We've been able to shift many of our LevelUP tour meetings to online webinars, making ourselves available in multiple markets on the same day, introducing our product spectrum and talking to prospective IBOs about the value of a home-based business.


Please take precautions. 
As we promote what makes this company so unique, we have to take precautions and be diligent about doing everything we can to protect the most vulnerable members of our society. I urge you to abide by all government mandates and recommendations and significantly limit the size of or eliminate your in-person Business Opportunity Meetings. Follow the safety guidelines from the CDC and wash/sanitize your hands frequently, avoid close contact, do not shake hands and stay home if you're sick. 
Our product partners are doing their part by communicating directly with customers about the impact the Coronavirus is having on their product or service. Please stay safe and know that we are taking every precaution to protect our employees, IBOs and customers, while actively supporting your business.
The cause has never been greater. Our business model provides a great opportunity to help others and fight childhood hunger. 
The Coronavirus has had significant repercussions that have affected the most vulnerable members of our society - our children. The recent school closings present a unique challenge for many children and families who rely on federally funded school lunch programs for their daily sustenance. For many kids, this is their only meal of the day. 
Many of you have already taken the first step toward fighting childhood hunger. With Project Feeding Kids, you are helping us feed children and families in need by simply becoming a customer.
These children need your help more than ever. Leaders are called upon during challenging times - thank you for your efforts and leadership. This is your time to reveal yourself and to show us what you're made of. Service to others is how the ACN opportunity works. When you give back, you reflect our culture and the heart of our company. Help us fight hunger, provide a better opportunity to others and support the health and well-being of the next generation. 
Greg Provenzano
ACN Co-Founder & President
---
Share this:
---
---