MONTHLY TRAINING: ACN RVP Jeff Street believes in the tool box - and you should too!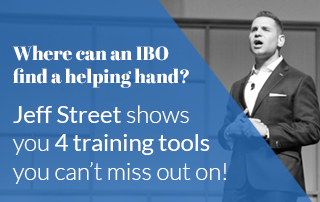 Regional Vice President Jeff Street knows first hand the truth in that ACN motto:
You're in business FOR yourself, not BY yourself.
Once reluctant to go all in on the ACN Opportunity, Jeff realized the goals he'd set aligned with the company. He finally said yes to Michael and Patrick Maser - and the rest is history.
Street has relied on the incredible set of tools ACN provides to keep IBOs on track, on point, and ready to grow.
In this informative training video, Jeff details the importance of critical assets:
ACN IN ACTION EMAILS | Its up to you to read these and stay informed.
ACN COMPASS APP | Streamlines scheduling, piquing, follow up and more.
SUCCESS FROM HOME MAGAZINE | This tool wrote the book on edification.
INTERNATIONAL TRAINING | Want a championship team, have them trained by champions!
The best place to receive the caliber of training Jeff Street and other ACN leaders provide? At an International Training Event. It'll change your business - and it'll change your life.
REGISTER FOR THE NEXT INTERNATIONAL TRAINING EVENT
---
Share this:
---
---