#MillennialsOnTheMove: RD Shayla Smith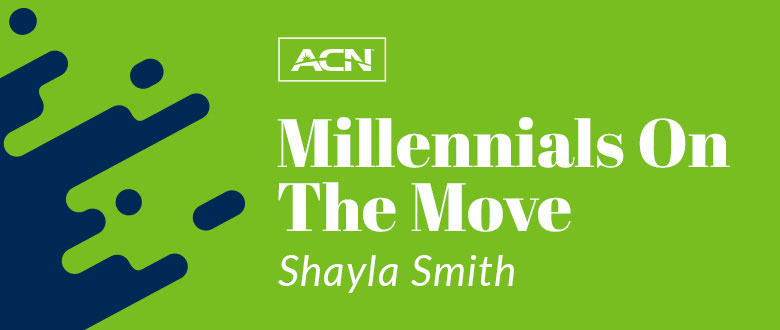 Shayla Smith has all the right moves to rise to the top
By Eli Pacheco
Shayla Smith's life had been choreographed from age 2 to 20. When you're good enough to compete at the highest level - and bring home A's in college - you've got the steps down.
"I was not necessarily looking for something new," says Shayla, who was a sophomore at Point Park University in Pittsburgh studying dance when she got invited to an ACN meeting. "I didn't have the time to look!"
In two years, Shayla Smith has climbed at an incredible pace, leading a multi-generational team into #NextGenNow with a fervor rarely seen at any age - let alone 22.
An ex told Shayla about the company, and invited her to an ACN Opportunity meeting. She learned about a life-changing opportunity that day.
Shayla fell in love with ACN that first visit. Seven days later, she headed to Charlotte for the ACN International Convention.
"I saw people from all walks of life," Shayla says. "I watched testimonials from stay-at-home moms, oral surgeons, painters, students like me. They all had found success in ACN."
Shayla found an optimism and fraternity in ACN she hadn't experienced in the world of dance. Forward-leaning, generous, driven and hardworking people with an eye toward a bright future - something Shayla desperately lacked.
In a seven-month span, Shayla's grandmother and uncle had passed. Shayla's health declined, a slow deterioration from a life full of pressure and expectation.
"I needed that positivity so much then," she says. "It was a breath of fresh air. I don't care what it is, I said then, I love the way it made me feel. Everyone was smiling and upbeat. If anyone had problems, they left them in their car before coming in."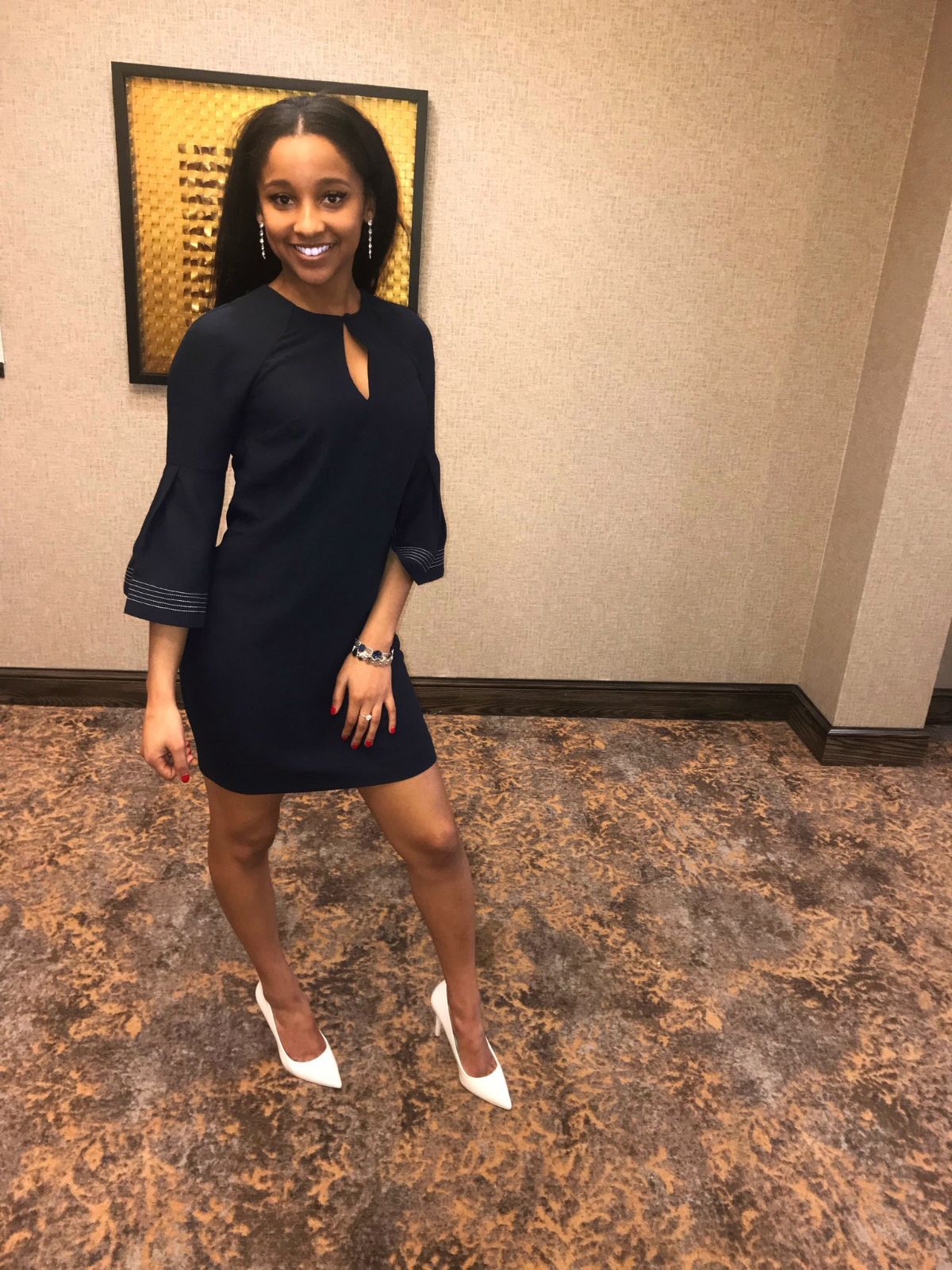 "I don't care what it takes"
You know what vibe comes forth from International Events. Through testimonials and training. Shayla heard lots of letters during that first event. Those that stuck? S-V-P. "It was life-changing," Shayla says. "I don't care what it takes, but I'm getting there."
Shayla worked with Project Feeding Kids and the Ronald McDonald House - major charities ACN affiliates itself with. Shayla found herself laughing and in tears, moved by it all. "It was almost like a dream," she says.
In some ACN stories, there's conflict - at least initially - with family. Especially for someone putting a lifelong love aside to chase entrepreneurship. Shayla's family - including a business-minded father - supported her from the start.
"He told me to go all-in, part-time or whatever I had to give this business," Shayla said of her dad, who retired ahead of retirement age. "Everyone around me had been super supportive."
Her brother signed up. Her parents, as of the writing of this post, were about to. "They know what ACN stands for. They see it for who I've become," Shayla says.
Her mother checks on her progress, she says, and pushes her to do more. "She is a big part of my journey," Shayla says.
RVP Alejandra Kalman knew immediately Shayla was destined for stardom. "She was sharp, well-spoken, wise beyond her years," Alejandra says. "She saw the vision of this company."
The personal development that shaped Shayla took up where dance had left off. ACN didn't miss a beat, although school and dance limited her attention on it.
"I had very little to no time," Shayla said. "I'd go to one PBR, and a Saturday training, if time permitted. I began to love it. When I hit ETL, that was huge."
With every training, with every victory, with every testimony - Shayla's new love became a fixture in her heart. "ACN crept up and meant more to me," she says.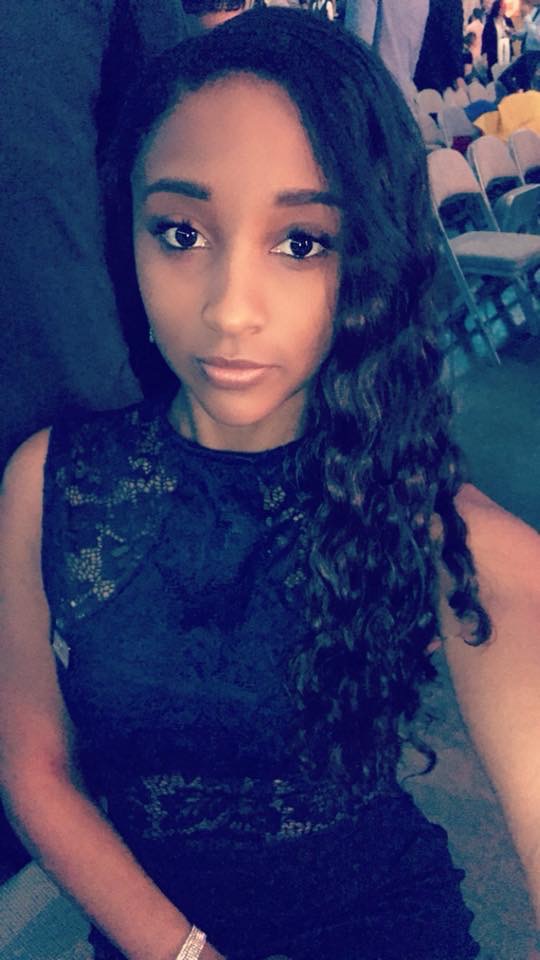 "I was fully in"
Shayla graduated Magna Cum Laude and was a Dean's List mainstay. Despite the degree from a prestigious private university, Shayla's path was set in stone.
"Until I finished, I couldn't run with ACN the way I wanted to," Shayla says. "I was fully in, though. It was not up for debate."
Those first two part-time years helped Shayla to develop without enormous risk. Opportunities aligned when she was ready for them.
SVP Patrick Maser has been her mentor for the past two years, and tells people not to bother trying to find your own Shayla. There just aren't many college-age kids with dedication and commitment "over the moon," as Patrick puts it.
"I tell people, don't try and find a Shayla," Patrick says. "Your kids are busy shaking off a hangover on a Saturday morning, not training hundreds of people, at age 21."
Getting out of her own head might have been Shayla's biggest challenge. Remember, this is a college sophomore promoting prospects on a lifestyle change. Great grades are one thing; but what does a kid like her know about telecommunications or energy?
"I've told her, 'don't tell people your age. They assume you're older,'" Patrick says. "It's not because of how she looks, because of how she acts. If she doesn't tell them, they'll think she's 28. Mark Zuckerberg was 19 once, too. So was Bill Gates. Bankers still gave them millions."
It helps when you can call the Masers for pep talks. "Working with mentors speeds everything up," Shayla says. "They have lots of experience. If I find myself steering away from the system, they can say 'here's where you went wrong.'"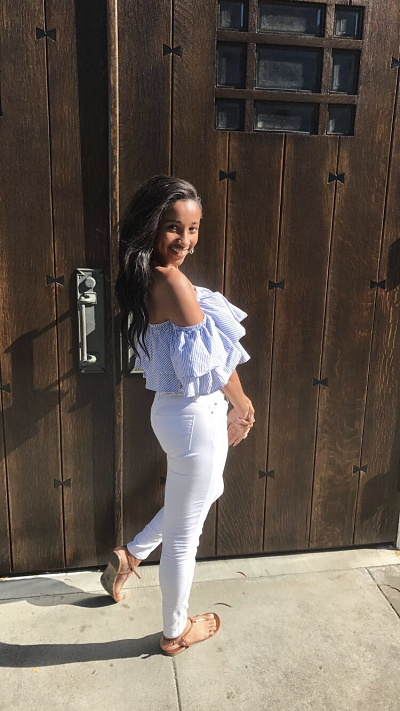 'A Great Communicator'
Less than two years in, Shayla's not only making those calls - she's fielding them. She's a voracious note-taker, nabbing any wisdom she hears to benefit someone down the line.
"She is such a great communicator, one of the best trainers we have," Alejandra says. "She is so organized and regimented with her life. It won't surprise anyone when we see her as one of the youngest SVPs of this company."
Shayla's goals align with any IBO with dreams - RVP by the end of 2019, SVP within two years. She seeks to be that presence on stage, that beacon for those demographics she represents - millennials, minorities, women - but also men, Gen Xers, anyone in ACN.
"I want to be an example," Shayla says. "No matter what obstacles come their way, I know how important that was for me."
Reach a milestone, and your colleagues - and friends - notice. Shayla says her RD promotion garnered more than 300 messages on each of her social media accounts.
"They'd say, 'I was so close to giving up, but hearing your story, it's so inspiring,'" Shayla says. "They were also young, minorities, students. There was so much respect."
Know how when anyone talks to a cab driver for ACN, they bring up MD Rahman? The man is famous for going from behind the wheel to king of the hill with ACN. Now when they mention college kids, there's a Shayla Smith story waiting to happen.
"You attract who you are," Patrick says. "She can do that. A whole group of people in that demographic want freedom. It's not all about money."
Shayla makes no secret how important her faith is. She recognizes not every fresh IBO has family support going in. But in her team, they have her as family.
"When you realize the power of selflessness," Shayla says, "life is a much smoother ride."

RVPs and SVPs (including Circle of Champions members) earn annual income achieved by fewer than 1% of ACN IBOs. Their success stories and earnings are extraordinary and not typical. Earnings as an ACN IBO are based solely upon the successful sale of products to customers and their usage of those products. Individuals will incur expenses in operating their ACN business, such as the sign-up fee and renewal fee, as well as other possible operating expenses. As with any business, earnings and success at ACN are not guaranteed but depend primarily on the individual's commitment, persistence and effort. Individuals may not earn income and may lose money as an IBO.
---
Share this:
---
---