2 Winning Mindsets for Keeping Yourself Motivated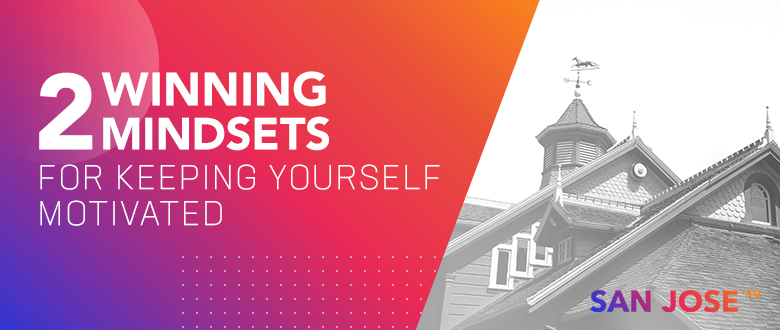 By Eli Pacheco
International Training has a way of getting all the sparks riled up.
There's all that knowledge you just gained. The vibe of the crowd, all seeking to get closer to their dreams. Stellar trainers revealing their own paths and best practices and showing the way to find the success you're after.
There's tons of momentum in that! But what about a random Tuesday? A day too frigid/scorching/rainy to feel much of a spark? What about when no after no piles up, someone leaves your organization, or you drive 103 miles to sign someone up … and they don't show?
ACN as a business is a community, with plenty of support, from your upline, mentors and online resources. But entrepreneurs at all levels also know the value of putting action into play to keep yourself geared up and headed the right direction.
1-Stay connected to your purpose
Circle of Champions member and SVP Danielle Adlam says she states and restates her goals in words. One key is to have a purpose higher than yourself, and an awareness of how it can impact others.  She shared with us her own three-part method:
1-Write down your goal.
2-Write down the purpose of achieving your goal and who it will impact.
3-Rewrite the goal and purpose three times daily - when you wake up, in the middle of the day and before you go to sleep.
"It's important that I keep the foundation and belief that it is my birthright to be my very best and unstoppable," she says. "So it's important I keep my word to myself and others and complete what I set out to do."
2-Listen and follow
SVP Leanne Gabriel knows a couple of things about staying self-motivated. She offers two suggestions to keep motivation going through good times and bad.
1-Make personal development part of your daily ritual
Subscribe to a site or service that offers daily personal development messages. Leanne watches a five-minute video every morning. "It sets my mindset," she says. Leanne has chosen those that resonate with her - it all starts with a simple web search!
You can start with one of these:
[Higher Awareness | Peter Voogd | Self Improvement Daily]
2-Follow your heroes
They're the ones who have what you dream of, who've done what you want to do. They're as close as the stage at any International Training Event! Follow social media accounts for the ACN go-getters who most inspire you, Leanne says.
"I follow those who've achieved what I want to achieve," Leanne says. "Dial in for their calls, watch their training, see what they do every day."
Rather than turn to a method of self-motivation in time of need, make it part of your routine. Start small - a vision board or picture of a dream vacation destination. Find your tribe - they're in your organization, most likely, people who dream of success as you do.
The Co-Founders say it often, and you'll hear it during promotions at events: Leaders never stop learning! With knowledge, a positive mindset and reduction of self-doubt, you have instant momentum. Know what events can dent your confidence and prepare for them.
Set goals - and be sure one is to help others reach their dreams too. That's a good way to enjoy your journey - and keep things light along the way.
"Have fun and laugh," Danielle says. "If you get a no or minor setback, laugh out loud. Laughter is the counter to the negative you just experienced."
---
Share this:
---
---