5 habit-building techniques successful entrepreneurs use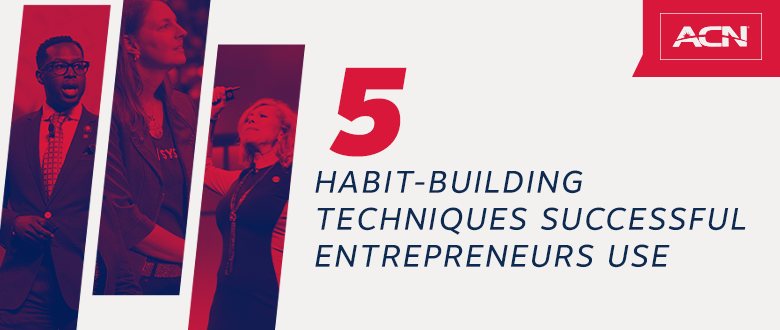 By Eli Pacheco
If habits are only hopes, you won't get far. 
Those who turn hopes into habits see those intentions manifest in the best ways. It's time-tested and oft-challenged and defined. It's a game plan for the long game. We asked entrepreneurs in ACN and in other businesses: How do you develop those business-lifting habits?
"The benefit of good habits in business is in direct proportion to who you are," says ACN RVP Renata Krumer. "It's in your inside culture and team culture."
1-PRIORITIZE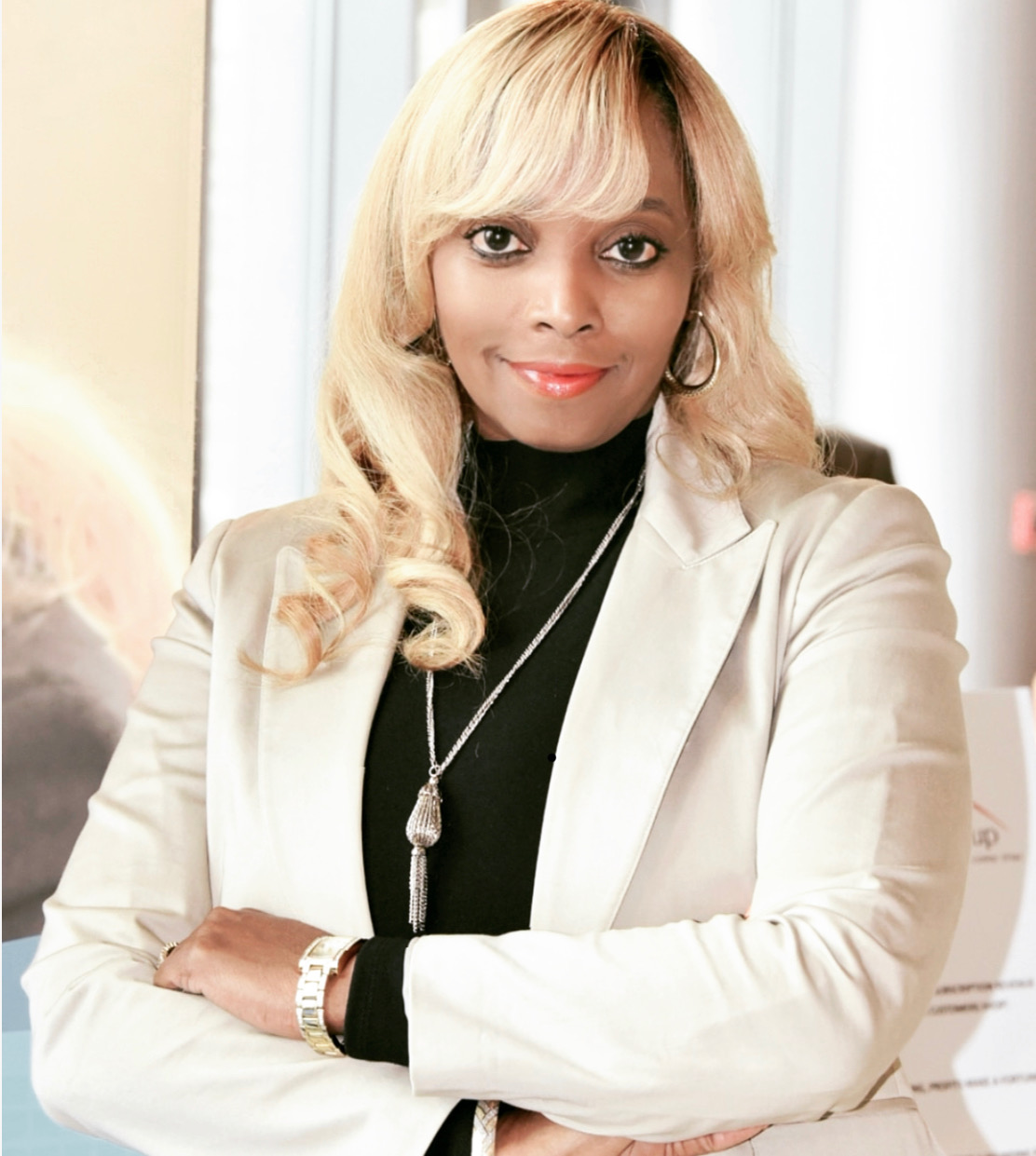 RVP Deborah McIver says habits are integral not only to running a business, but also building one. She runs through her list nightly for the next day.
"Prioritizing my to-do list helps keep me stay goal-focused," Deborah says. "Time is a commodity!"
Deborah categorizes those activities three ways:
Money-making activities

Building new relationships

Administrative tasks
Why this works: You can devote more energy into tasks that encourage business growth.Those second priorities contribute to the foundation of your business. Administrative tasks fill in the gaps, rather than take up valued space on her calendar.
2-PREPARE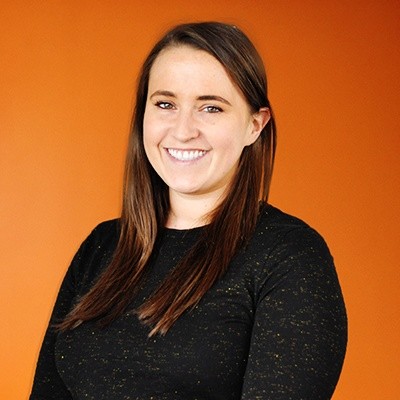 There's no greater risk than showing up unprepared, says Krissy Fox. Fox, a recruiting leader at Search Solution Group, builds good habits by being ready.
"I take time to prepare for meetings," Krissy says. "I keep notes on everything. Then, I review them before meeting with someone so I'm caught up on our most recent interaction. I'll follow up on any loose ends."
Why this works: Being ready shows you mean business and value others' time. You're more likely to ask relevant questions and cover important topics. Making this habit second-nature enhances your work relationships.
3-MICROMANAGE YOURSELF
Recruiting 500 entrepreneurs is a lofty goal.What if you could break that into a weekly benchmark? By reducing the ambitious number into manageable daily tasks, you do two things:
1-You take focus off such an imposing number
2-You build daily momentum to reach that number
When late author Nathan Barry wanted to write a book, he resolved to write 1,000 words a day, no matter what. The result: three self-published books. [Learn more about Nathan]
Why it works: Five new contacts each day feels doable. Over time, those contacts will dig into that 500 number, as Nathan's 1,000-word days became his books. 
4-MOVE ON UP
Before long, five contacts is kids play. At the risk of backsliding, try increasing your goal by 1%. Although 1% doesn't sound like much, it adds up. A 1% decline also accumulates and makes a huge difference in production. It's like increasing weights in the gym or distance on your runs.
The UK tried to remedy a dismal Cycling history by hiring a new performance director. Dave Brailsford sought 1% improvement in everything, starting with seat design. The program upgraded racing attire, vetted mattresses for optimal sleep, and addressed cyclists' nutrition.
The team piled up incremental gains in every conceivable category. Five years in, they dominated the 2018 Summer Olympics.
Why this works: 1% built from yesterday's 1% adds on. Also, one area of gain could boost another. Before long, the base for the next 1% gain has blossomed into something much greater.
5-DON'T BREAK THE CHAIN
Comedian Jerry Seinfeld set a goal of writing a joke every day. He marked each day he wrote a joke with a red X on the calendar. In no time, he had a string of Xs he didn't want to break.
Rather than set indistinct goals, this puts the onus on the every day. No scrambling on Sunday night to reach your self-imposed quota.
Why this works: If you chain together 17 straight days, and then miss one - there's a visual marker. It's human nature to want to keep the streak alive!
---
These techniques are part of a healthy routine of sticking to a plan. Remain flexible enough to change it if needed. Dimple Nandwani, an entrepreneur from Singapore, says building habits comes down to simple concepts.
"Mainly, good customer service, knowing your brand, products and services well," Dimple says. "Being open to learning new things."
Self-care is essential, especially when you take on several habits at once.
"I'm always working on managing stress with mindfulness!" Krissy Fox says. "Taking time to slow down and breathe during the workday."
---
Ready to give up the 9-to-5 and start your own business? ACN might be the next step for you. Learn more about The ACN Opportunity.
---
Share this:
---
---