#ACNWomenWinning « Tamara Corbin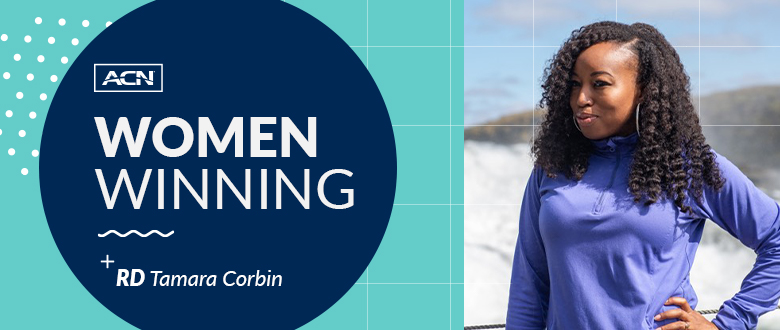 Driven entrepreneur defines success by who you help
By Eli Pacheco
The money, at age 25, was good.
Tamara Corbin worked full-time in a school as a Speech and Language Pathologist. She was an undergraduate at Towson University. She went to graduate school at Michigan State University. That's where she obtained a degree in Communication Science and Disorders. 
Always a quick study, she finished her Master's Degree by age 23.
You can see why she might say NO to the ACN Opportunity. For five months. But the hours were long - full-time at the school, home visits on weekends. Tamara dreamed of having a bigger impact. But how can you, working 70 hours a week?
"I didn't hate my job," Tamara says. "But with ACN, they didn't say 'stop doing what you're doing.' You can build this on the side."
Tamara has built her practice and her IBO business. After 10 years, she's on the verge of hitting RVP in ACN while establishing a therapy practice in her native Washington, D.C.
"Success is when you find your purpose and live it," Tamara says. "Happiness is fleeting. It's about joy and peace within yourself and alignment with yourself. It's hard to take that away once you know who you are." 
ACN allowed Tamara to help herself. Today, she's driven. In high school, though? Classmates slapped the superlative of "Worst Attitude" on her.
"You go through a lot of change in ACN," Tamara says. "The ability to earn money is a byproduct. Changing lives and helping is at the forefront."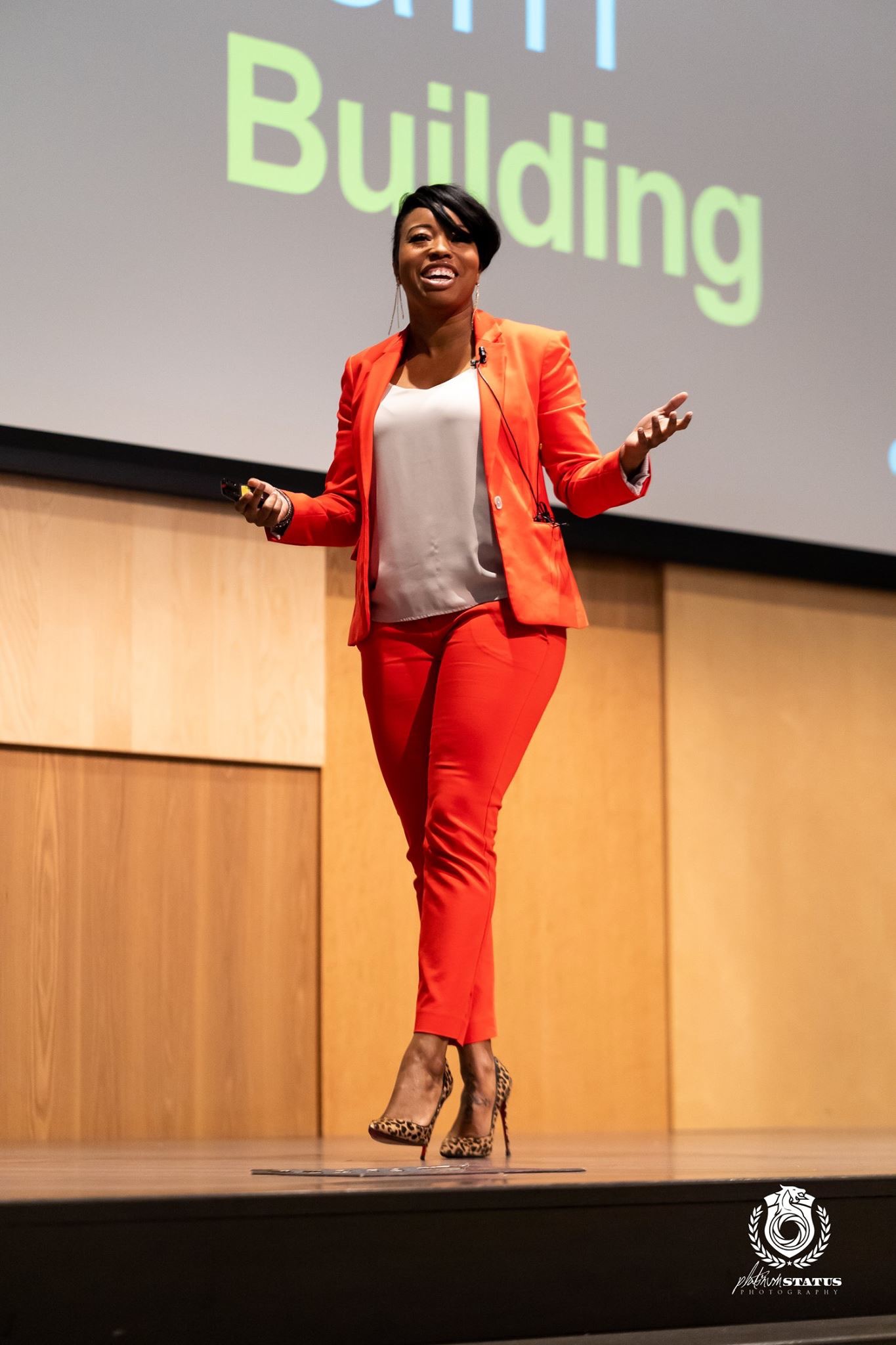 Unwavering vision
Tamara had a well-known speaker for her first PBR: Chanelle Burt. 
However, that day, Tamara had a scratched cornea and couldn't see! "She didn't cancel, though!" Chanelle says. "She hosted the event, not being able to see anyone...but she still had a vision of where she wanted to go with ACN."
She's inherited some of that pluck. Tamara's mom rode a Greyhound bus from Washington, D.C. to Lansing, Mich. All to see her girl graduate from Michigan State. "She's never limited me," Tamara says of her. "She calls me her butterfly child."
An only child from a mother who was one of 14, Tamara has four cousins who've followed her to earn Masters' degrees. One cousin is an RD. Her mom is more than halfway to RD and another cousin is on her way to the position of RD. When that happens, Tamara will hit RVP.
Tamara says "family first." In ACN, though, you must accept it if you don't have full family support.
"It's about organic conversations," Tamara says. "I make connections, inside or outside of business. What are they passionate about?"
An organic conversation as she left a job led to a huge manifestation for Tamara: DC Therapy. Tamara was on her way out, and Johanna Diaz was on her way in. Johanna was to take over Tamara's caseload. Johanna mentioned the pain she felt in a recent experience with her kids.
"She said her kids wanted to go with her nanny instead of her," Tamara remembers. "It killed her inside. I said, 'I'm in a business and can show moms how to make extra money.'"
Johanna became the first RD Tamara promoted. She also became her business partner.
"I like to see change in people," Tamara says. "To find part of their dream. They get that first residual income check and get excited even though it may be $11. It's seeing people transform and develop that winning mindset."
A pioneer in her family
Tamara was the first in the family to earn a Master's degree and become an entrepreneur.
"She showed us all how to get more and be more by doing more," Says RD Selina Brown, who is cousins with Tamara. "I never knew freedom could come through hard work and perseverance. Until she brought ACN into my life."
Chanelle Burt cites Tamara's discipline and organization skills as pivotal traits.
"It's one thing to have work ethic," Chanelle says. "That, with discipline to be consistent, allows her to create and advance her momentum. "She is also VERY organized ... she tracks everything! As the saying goes, 'if you don't track records, you can't break records.'"
Tamara's an avid reader who loves to hike and travel. She writes a travel blog - not to showcase her destinations, but to give travel tips. In June, Tamara ventured through Seattle to San Jose for International training. She drove 800 miles down the Pacific Coast to see waterfalls in Oregon. 
She's a free spirit. But Tamara encountered a roadblock in ACN she feels is common for women: Hearing NO. "As women, I feel we don't want to get told NO," Tamara says. "In this business, we need to get over it fast. It's part of the process. You don't have to love the process."
Tamara's success in business allows her to tend to a passion for charity. She'll head to Kenya soon with Travel and Give. It's a nonprofit organization and philanthropic movement. They'll bring a digital literacy program to schools.
They'll visit orphanages, paint, install a washing machine, locks, clotheslines and more.
The extra impact: 2,000-plus students with a new multi-sensory learning program opportunity. Travel and Give also visits Haiti. It implements therapy professional development programs there. It also trains teachers to work with students who have disabilities.
"John C. Maxwell says, 'A leader is one who knows the way, goes the way, and shows the way,'" Selina says. "That is Tamara. She is very confident and creative with her style of leading."
Even when the road isn't without curves and bumps, Tamara seems to navigate. 
"People you don't know are waiting for you," she says. "People root for you. But it's up to you to go out and make it happen. In ACN, no matter what, your team is always there. Your support is always there, but you have to always be there and show up for yourself."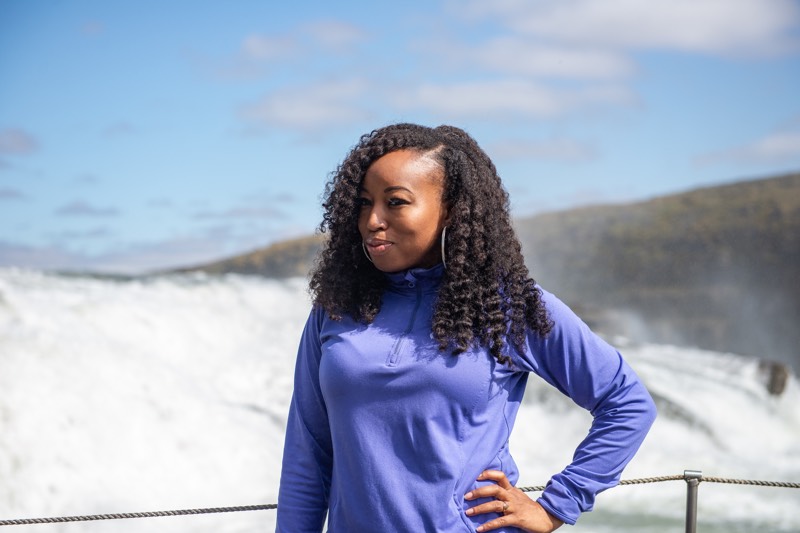 RVPs and SVPs (including Circle of Champions members) earn annual income achieved by fewer than 1% of ACN IBOs. Their success stories and earnings are extraordinary and not typical. Earnings as an ACN IBO are based solely upon the successful sale of products to customers and their usage of those products. Individuals will incur expenses in operating their ACN business, such as the sign-up fee and renewal fee, as well as other possible operating expenses. As with any business, earnings and success at ACN are not guaranteed but depend primarily on the individual's commitment, persistence and effort. Individuals may not earn income and may lose money as an IBO.
---
Share this:
---
---