Your essential guide for getting to and around Charlotte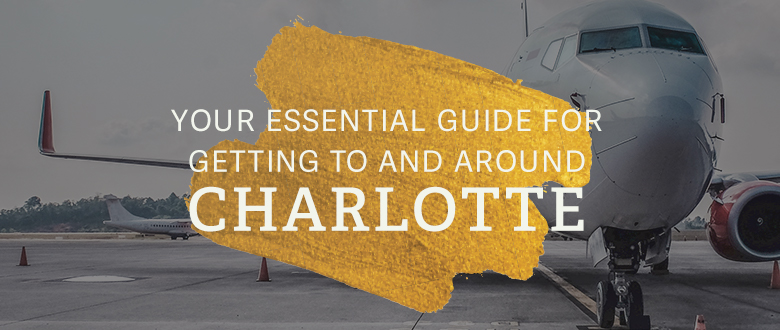 Sometimes, the stars align for us.
We're not talking about your horoscope (although we'd love to know which moon phase is best for selling solar). It's when we discover February is one of the cheapest months to book a flight! Especially with the Charlotte International Convention around the bend (March 29-31.)
As is customary here at ACN, we've unearthed travel deals. We can help get you to Charlotte for less, from all over the earth (or at least North America.) We also realize travel entails so much more than buying a plane ticket online a month in advance.
From booking your flight to making it home, take these tips for smooth travel.
FLY, IBO, FLY
Skyscanner determined February one of the cheapest month to buy plane tickets. Forecasts are for prices to be around $550 round trip. Midsummer prices could rise by $100!
WHILE YOU'RE HERE …
A
Wall Street Journal
survey asked travelers about Charlotte Douglas International Airport. Here are the best tips:
Security checkpoints farthest from the center of the terminal have shortest lines.

The Starbucks upstairs outside security has shorter lines.

The rocking chairs in the central hall are premium - and worth the effort.
SET YOUR CLOCK
Airlines send check-in emails 24 hours before takeoff. Register for the Charlotte International Convention when you get this! Bypass the check-in line. You'll have to check your bags. Or, go light with a carry-on and go right to the gate.
You can also access your boarding pass on your phone and save a tree.
CARRY ON WITH YOUR CARRY-ON
Keep your phone charger here! Not for Instagram, but if your boarding pass and hotel information are on your phone, you need a good charge. Luxuries - camera, computer, tablet, jewelry - go in your carry-on. Load up an e-reader, and bring a magazine.
DRESS THE PART
Aim for comfort, but not the "I picked these clothes off the floor look."  Also, keep the yoga clothes for mat time, and basketball gear for the courts.
For women
You can't go wrong with trousers, a T-shirt and a long cardigan. Finish it off with a scarf. Practical, comfortable shoes are a must. Pick compression socks for long flights, wool socks for shorter ones (for when the cabin goes cold.)
For men
Choose a comfortable, neat-looking T-shirt or button-down. Comfortable trousers will pair with a pullover or hoodie. Khakis are more flexible and not as casual as jeans. Don't go sockless! Slip-on shoes make for an easy trek at airport security.
PACK LIKE A CHAMP
Bring a pair of dress shoes and a pair of athletic shoes (for walking or working out). Five pairs of socks, five pairs of underwear. Don't forget your ACN blue! We'll all dress in the universe's best color on Saturday, per tradition.
REUNITING WITH YOUR BAG
Are you the savvy traveler who gets it all in a carry-on? We're done with you. (Many airlines let you take an extra small carry-on, too.) Need to pack a suitcase? Tie a bright ribbon to it or add a distinctive decal (we don't recommend an Atlanta Falcons sticker at CLT!)
GETTING TO YOUR ROOM
There's a car rental facility at CLT with the major companies. Check with your hotel on free shuttles. You can always go with a Lyft or Uber ride. Plenty of taxis wait around the airport, too. All that will be on the lower level, curbside, at Zone D of baggage claim.
GETTING TO SPECTRUM CENTER
Staying Uptown? (That's what Charlotteans like to call our center city. Other cities call it downtown.) Walking is an easy option. Plus, there are 30,000 off-street parking spots within a 15-minute walk of the Spectrum Center. Get the details here.
--
We can't wait to see you in Charlotte. Lots of these tips are applicable for any International Training Event. We're just saying. Happy travels!

Register for the International Event in Charlotte March 29-31 here.
---
Share this:
---
---