Why you must experience reinvention at least once in your lifetime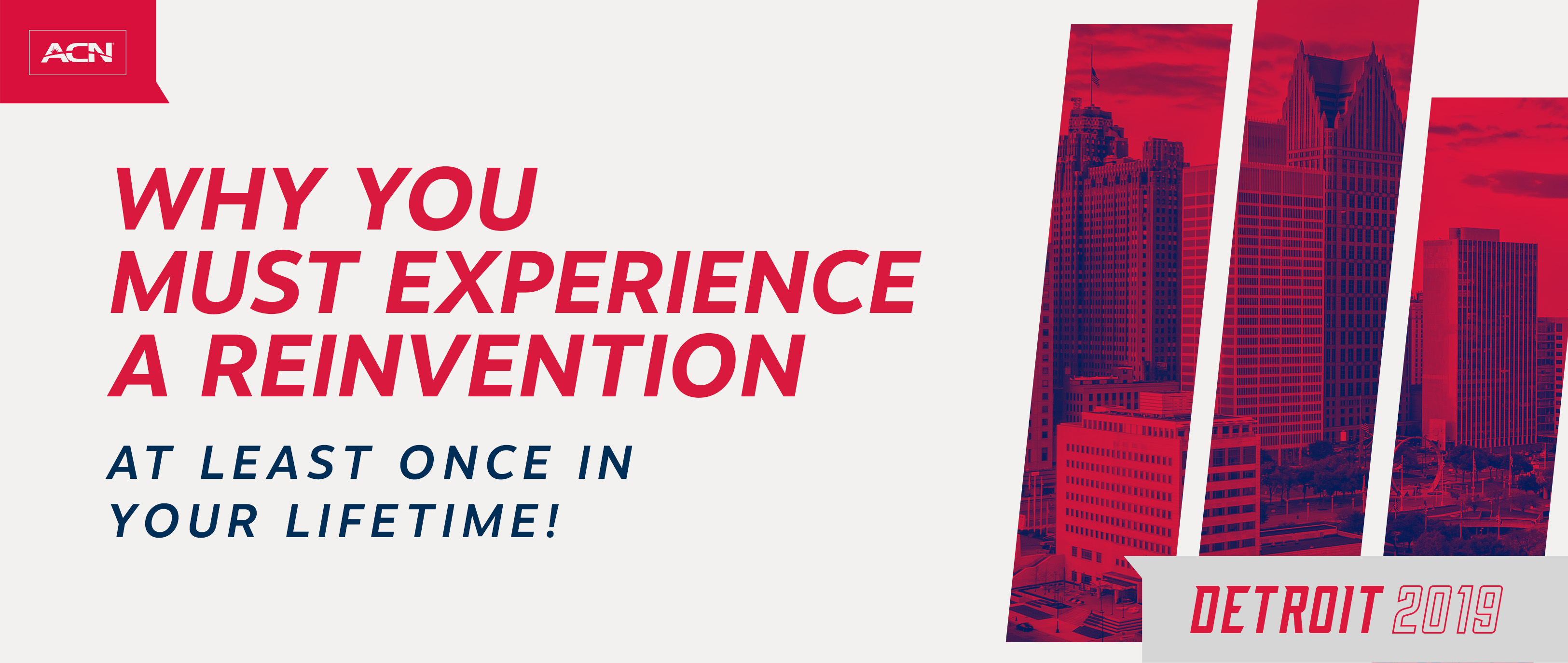 Good times today don't mean bad times aren't coming.
It's reality, and a sense of preparedness, says Shayla Smith. This up-and-coming RD is young, but she knows how quickly life changes - especially with big dreams. 
"You fall in and out of love," Shayla says. "You may even lose a loved one. Life happens and it completely turns your life upside down."
Efrain Tejada says he had to turn his life upside down from Day 1 to get started with ACN. At 21 when he began, Efrain was not an entrepreneur. No one in his family was. Finding ACN accidentally was one turning point in his life. He also became a father at age 20.
"Having a daughter forced me to be open, to grow up, and to think like an adult," Efrain says. "I had a mouth to feed. I wish that was it, but to be successful, you have to scale up."
Shayla and Efrain shared their stories with us. Their reinventions as entrepreneurs - and as people - creates the path on which they both excel in ACN.
Things were looking up for Shayla
Two years ago, halfway into a four-year degree with a career as a dancer, Shayla Smith lived the life she expected. A Dean's List mainstay, she didn't work and was in what she called a "successful" 3½ -year relationship.
"Little did I know that my life would take a drastic change," Shayla says.
Business-minded Shayla began to take root, she says, when she inherited property. Six months later, she started a business in ACN with that mindset. 
"As a dancer, I had to be coachable," Shayla says. "I had to master fundamentals to get anywhere in dancing, or to be satisfied with my life. It was long hours, long days, and extremely long nights."

In entrepreneurship, she called on those qualities. This time, she called the shots.
"It started with that leap of faith," Shayla says. "I knew to be an entrepreneur, you had to be someone people saw worthy enough to follow and trust you to lead them."
Shayla embarked on a mission to reach the pinnacle and thrive when she arrived.
"I needed to give up and go up," Shayla says.
Efrain struggled, badly
Once Efrain Tejada got his footing in business, he knew it would take something else completely to flourish - or to even keep pace.
"In our business, your team is your mirror," Efrain says. "The person I was at 21 was not the person anyone would follow. I struggled, badly. I didn't have leadership skills. My mindset was jacked up."
He had to enhance his skills to become the leader he wanted on his team.
"It dealt with my mindset, habits, communication," Efrain says. "As I was becoming a better leader and person, I saw progress. It still wasn't enough. Who you are as you scale up can take you to TC, but it's not enough for more."
Efrain needed to become a better version of himself to reach RVP. "Even then, it wasn't enough," he says. So he scaled up to reach SVP. "Still not enough," Efrain says.
"I improved myself to become a Circle of Champions member, and to launch ACN in new countries, but that still wasn't enough," he says. "Every time you get into a different game, you begin the reinvention again."
"Now, you're talking about doing everything in a different language, a different culture, a different country," Efrain says. "It has to be what you're after every day if you want to grow your business. You're either growing or dying."
---
Reinvention happens everywhere, in business, in nature, and within ourselves. There's a lot to consider when deciding whether to stay the course or shake things up.
Why are you considering changing course? What are your thoughts early in your day about the path you're on? These are key questions to ask. In ACN, you can consult with mentors and others who've come to similar crossroads in their businesses.
Ultimately, no one knows what the future holds - and no one knows when it's time for reinvention - or more persistence - more than you.
---
Interested in a new path to your dreams? If you've considered the freedom of becoming your own boss, ACN might be what you're looking for. Learn more about the ACN Opportunity here.
---
Share this:
---
---